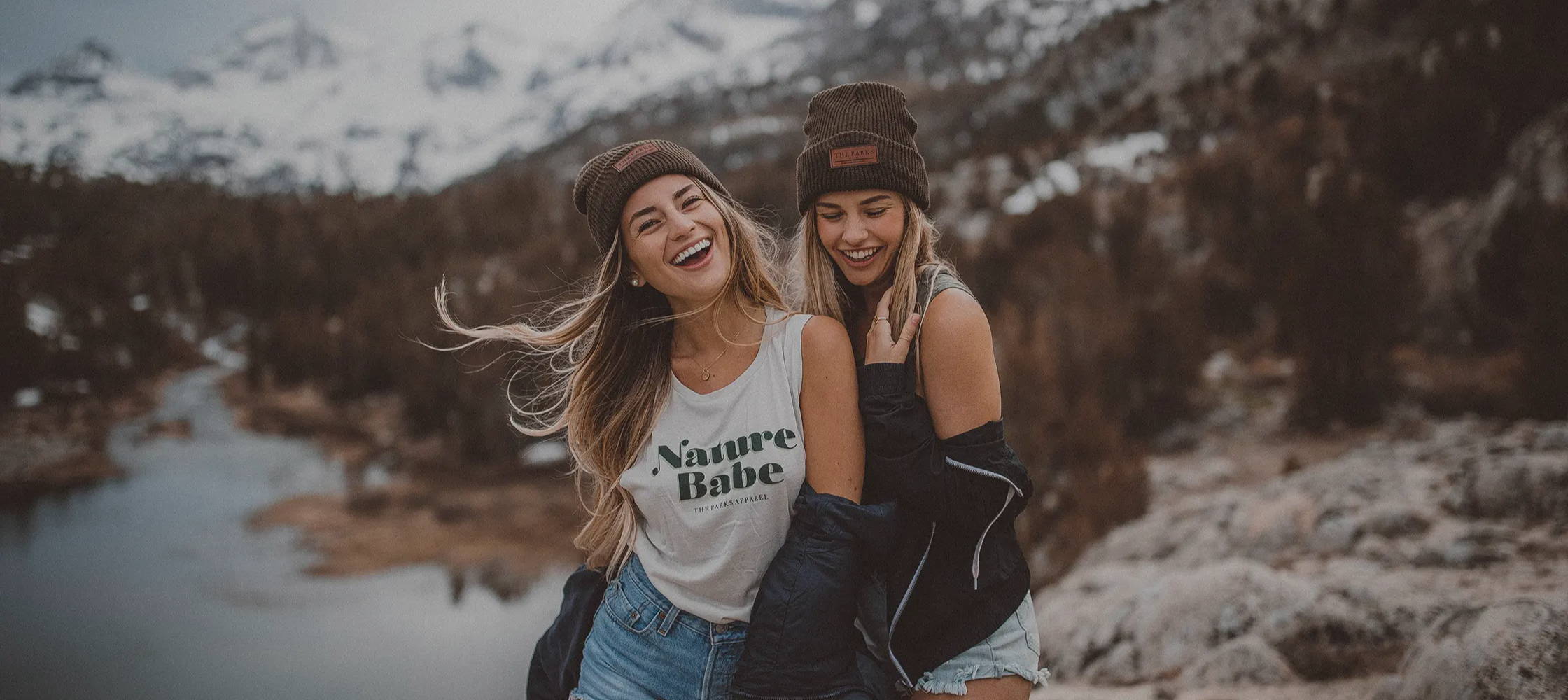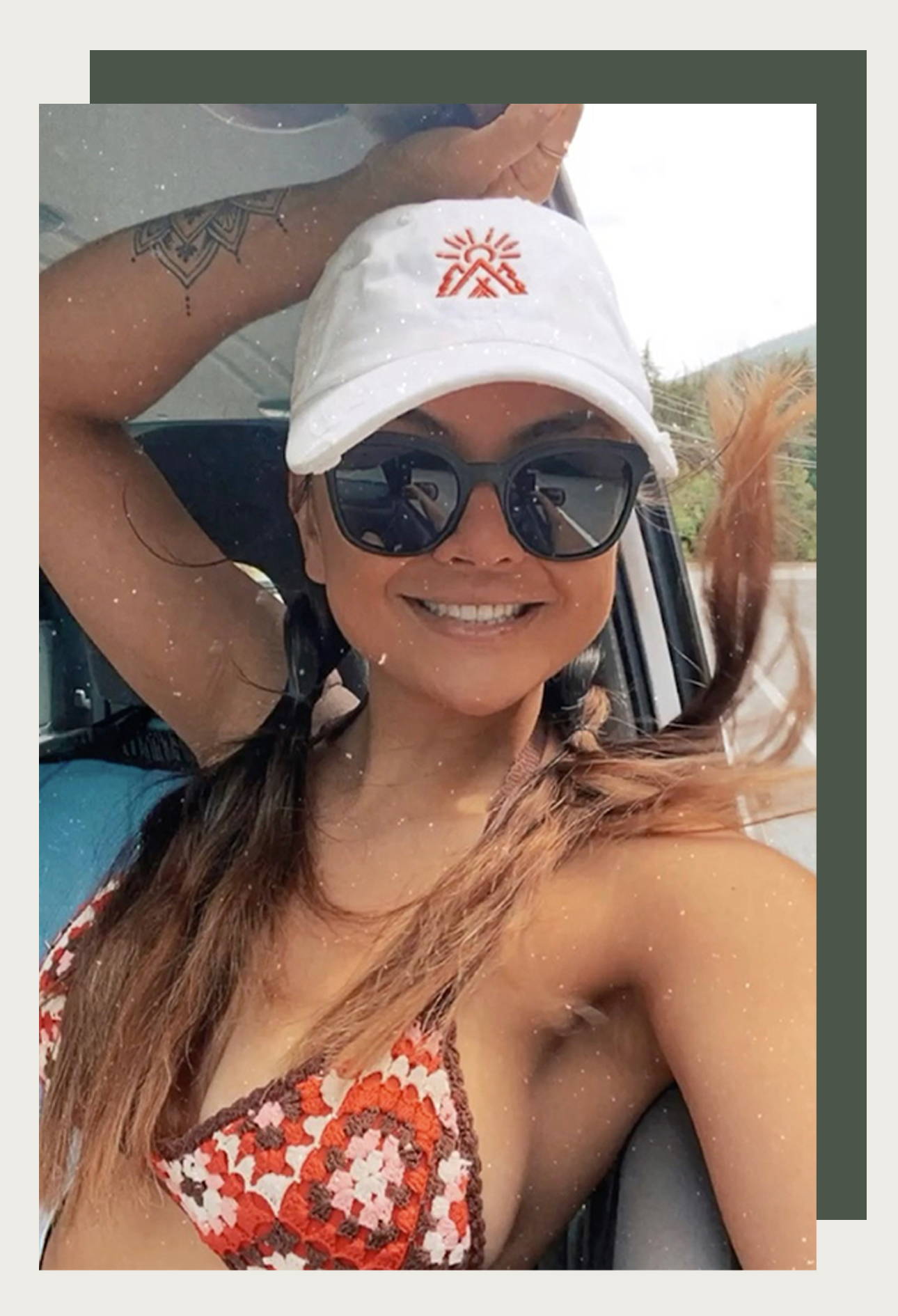 I'm Alicia and I live with my partner and pug in Vancouver, British Columbia. I'm always active in some way, either snowboarding, hiking, camping or kayaking. There's nothing more rewarding than working for your view, when I feel completely drained I remind myself of that. I hope to inspire, learn and share my passion for the outdoors with others and my Wander Women tribe.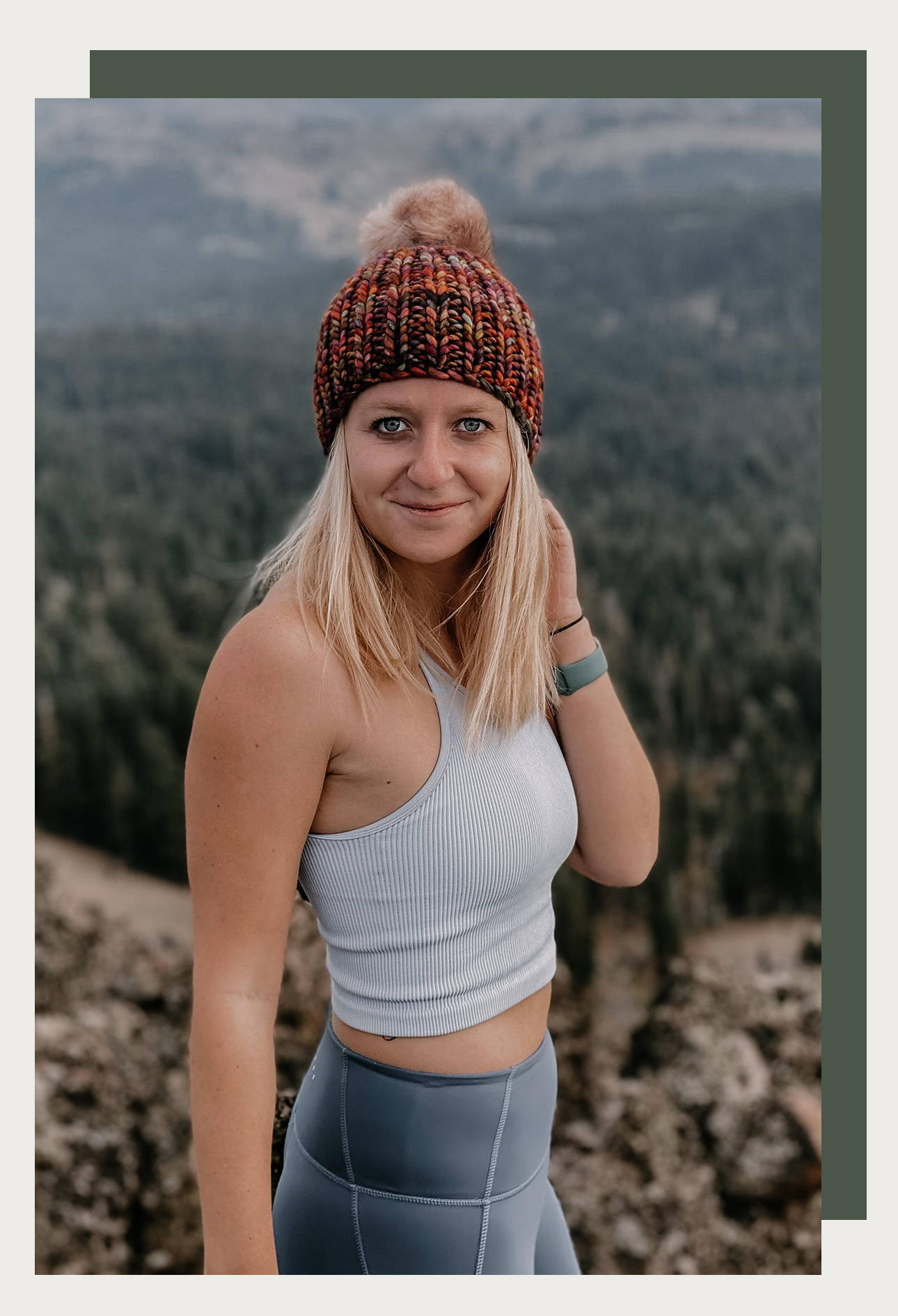 Hi I'm Andrea! I'm a travel occupational therapist with a passion for the outdoors. You can most often find me in the mountains with my pups, hiking, camping, backpacking, and exploring. As a Wander Woman, it's important to me to inspire other womxn to get outside and feel a sense of empowerment and independence that adventuring in the outdoors can bring.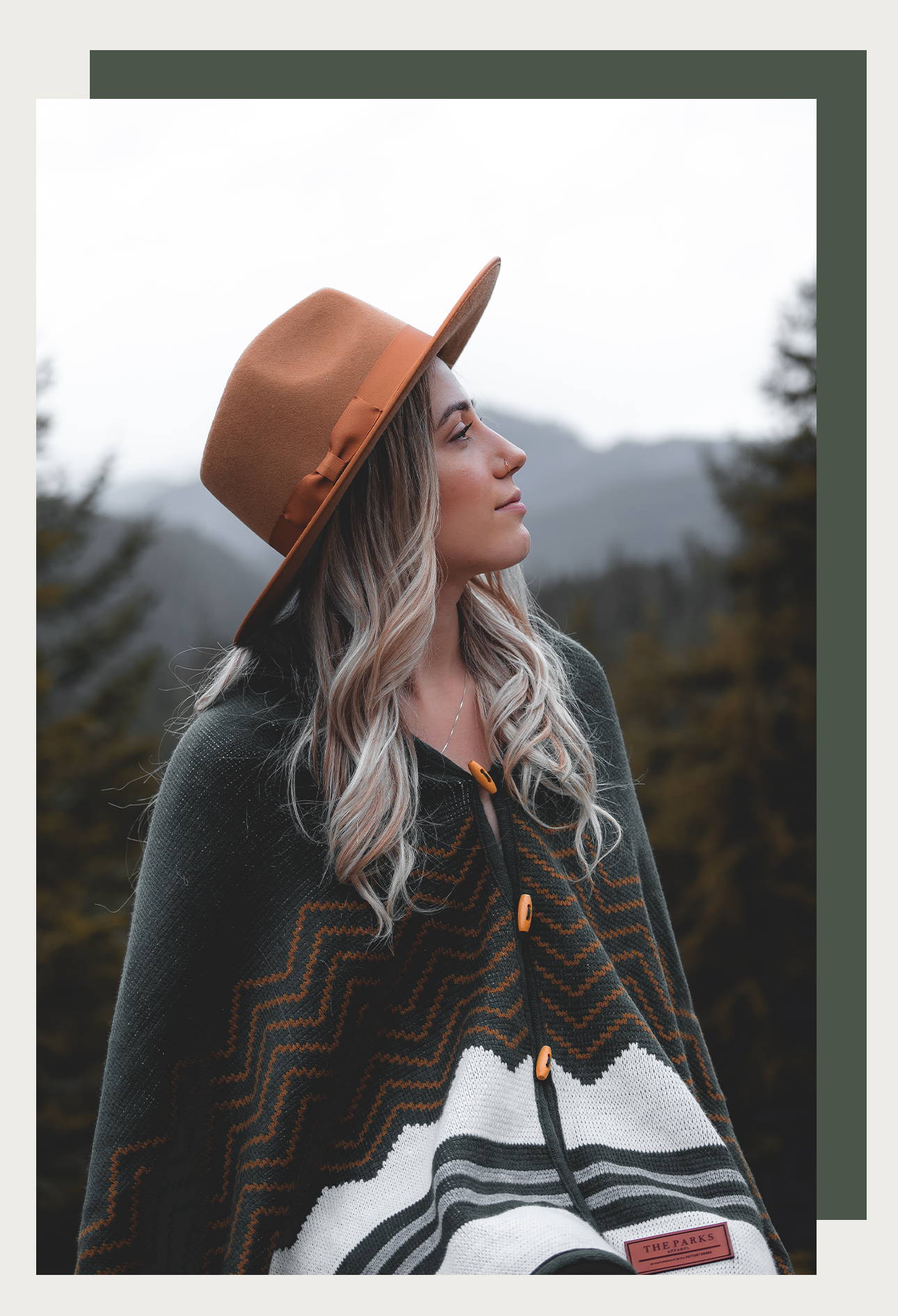 Hi there! My name is Arianna and I live in the PNW just North of Portland, Oregon. I love to be outside either hiking, backpacking, taking photos, or just overall exploring and being outside. Something new I'd like to do try this winter is snowshoeing! I'm so excited to encourage other women to get outdoors!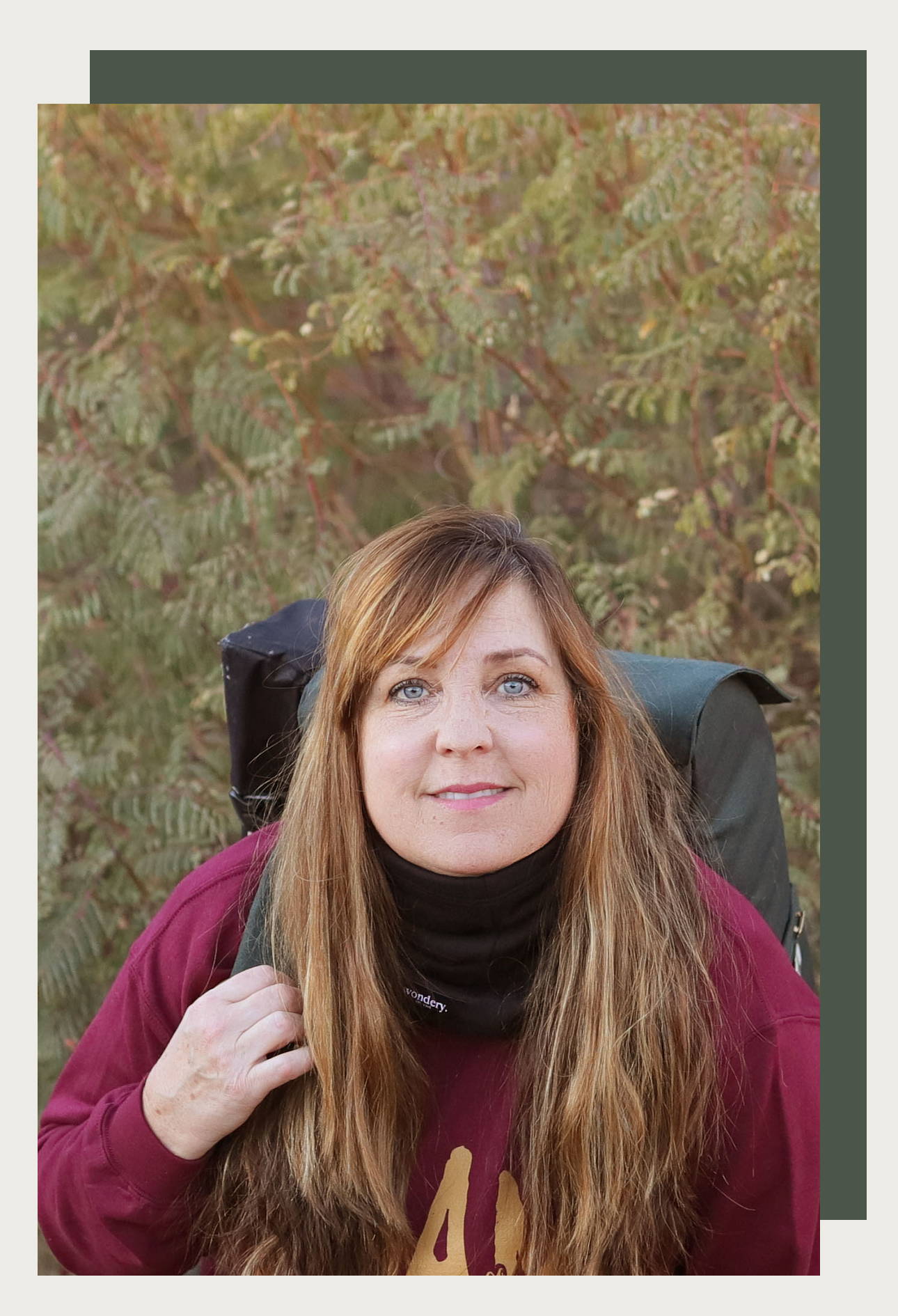 _the.mountains.are.calling_
Hi, I'm Bonnie, and I'm a Wander Woman! I wanted to be part of this program because I believe that women are strong. Raised in the mountains of California, I now live part time in Arizona. I regularly hike, camp, kayak, and search for hidden waterfalls. My goal is to help women become comfortable with being self-sufficient and confident enough to try any outdoor adventure!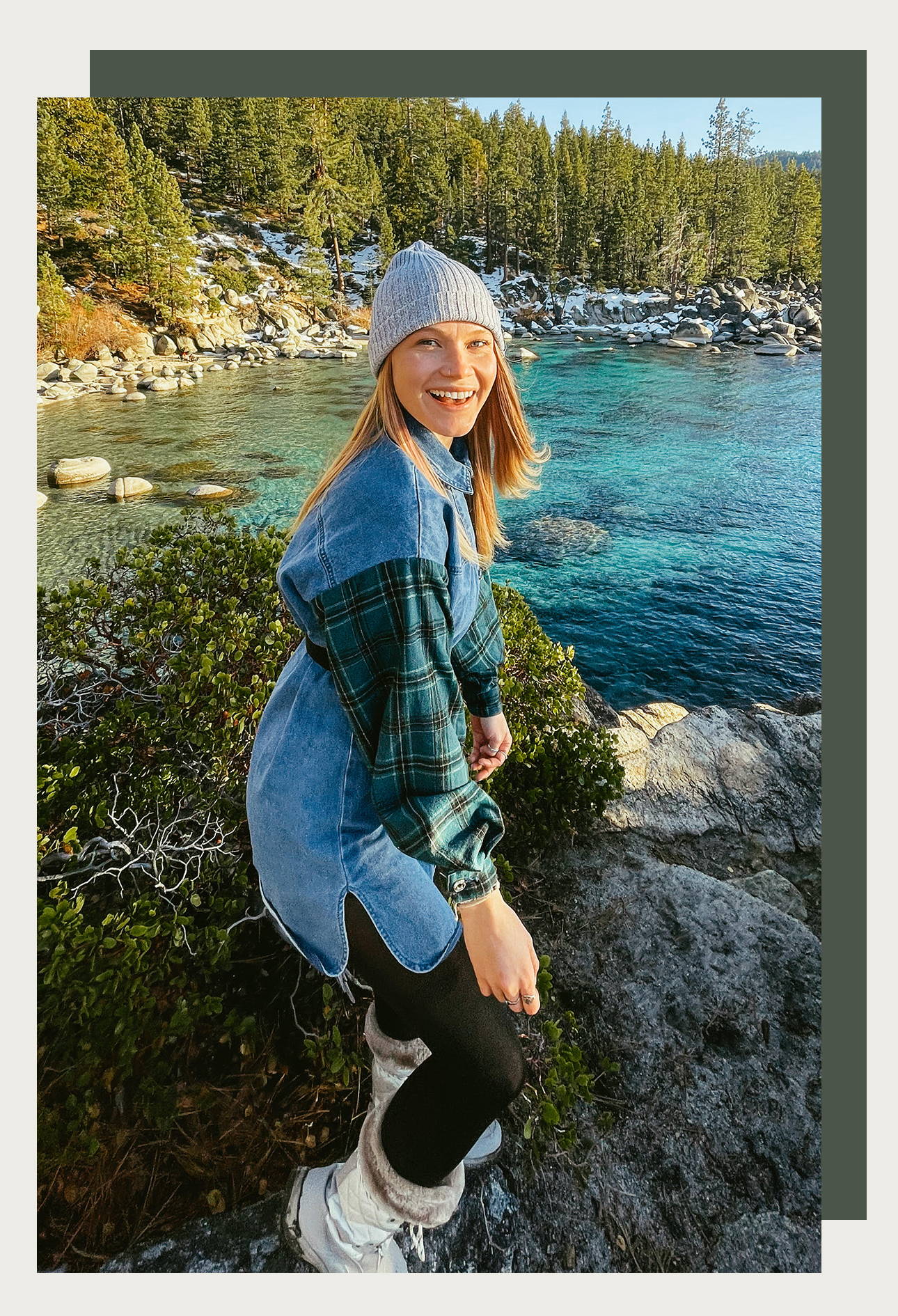 Hey I'm Brooke Brush! When COVID happened I lost my job so my boyfriend and I decided to pack up and move to South Lake Tahoe. I think we can all agree it has been a crazy year. But exploring new places, meeting new people, and keeping an open/positive mind is what drives me! I'm excited to empower women in my new city!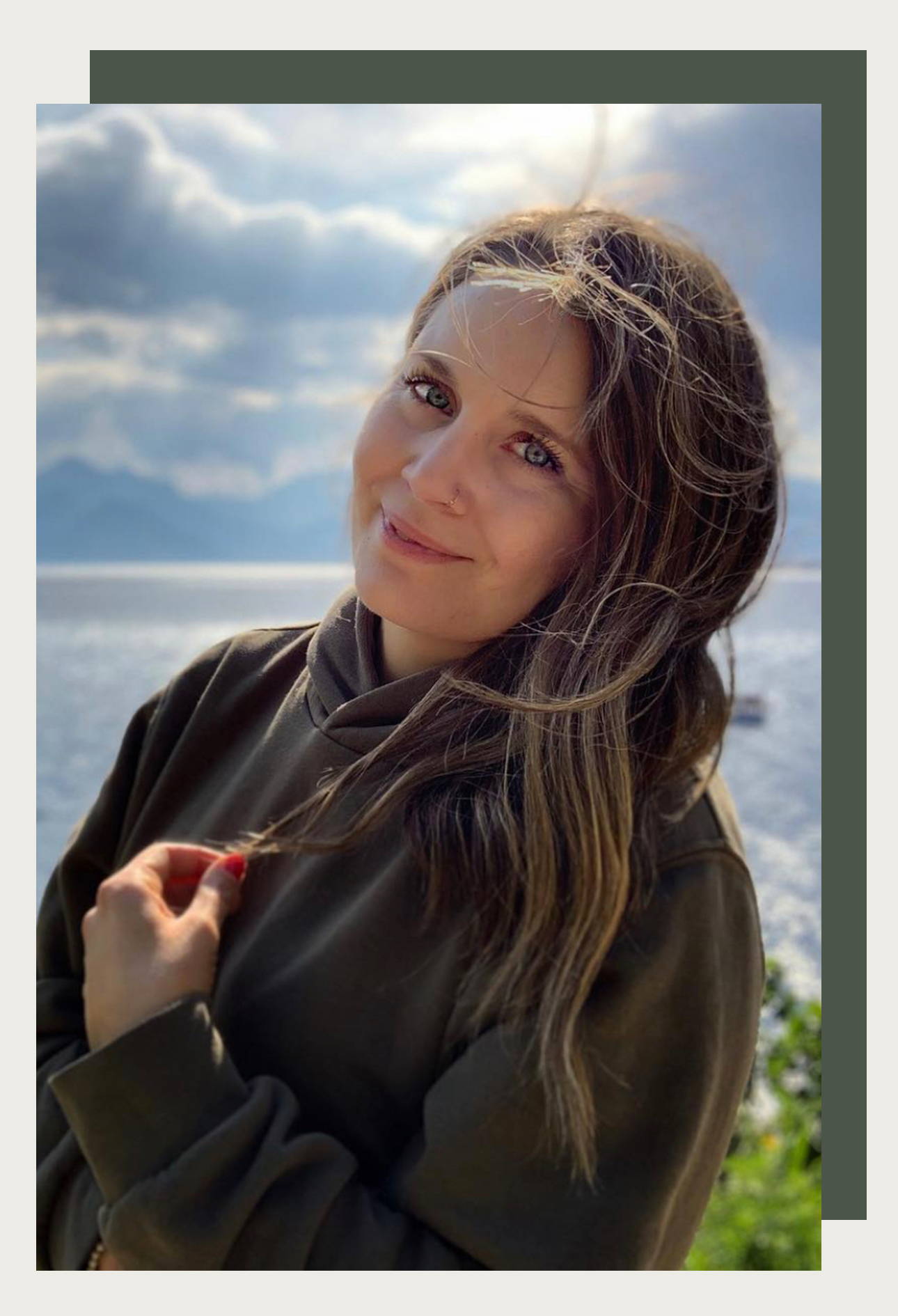 Hi, I'm Courtney! I am from Washington State. For the last five years, I have mostly been wandering the world as an international teacher. Now, I have my own remote business as a social media manager and blogger. I love being outside and exploring new places. I am honored to be a Wondery Wander Womxn and help empower womxn in the outdoors!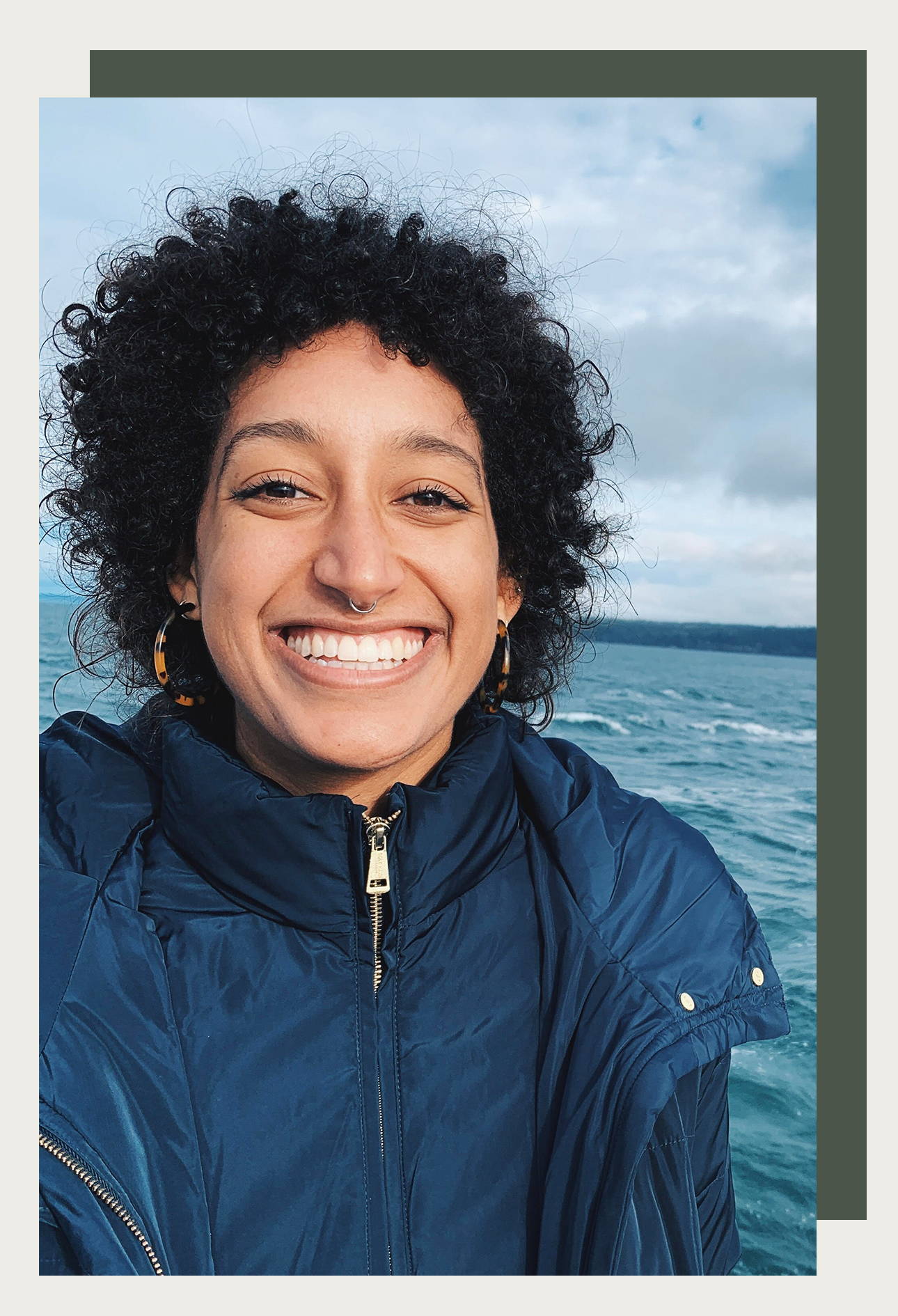 Hi, I'm Devynne (pronounced dev•in). I'm a nurse, yogi, hiker, rock climber, and trail runner. I'm happy to call the Pacific Northwest my home and love the variety of outdoor activities available all year long. This year especially, I'm excited for summer backpacking! As a Wander Woman I hope to help empower BIPOC women to embrace and explore the outdoors. The outside is for everyone!
My name is Eena and I'm a psych nurse with a passion for the outdoors. I'm a Wander Woman because I enjoy wandering the outdoors while encouraging other women to do so! I believe that women should uplift other women so we can all be successful in our endeavors.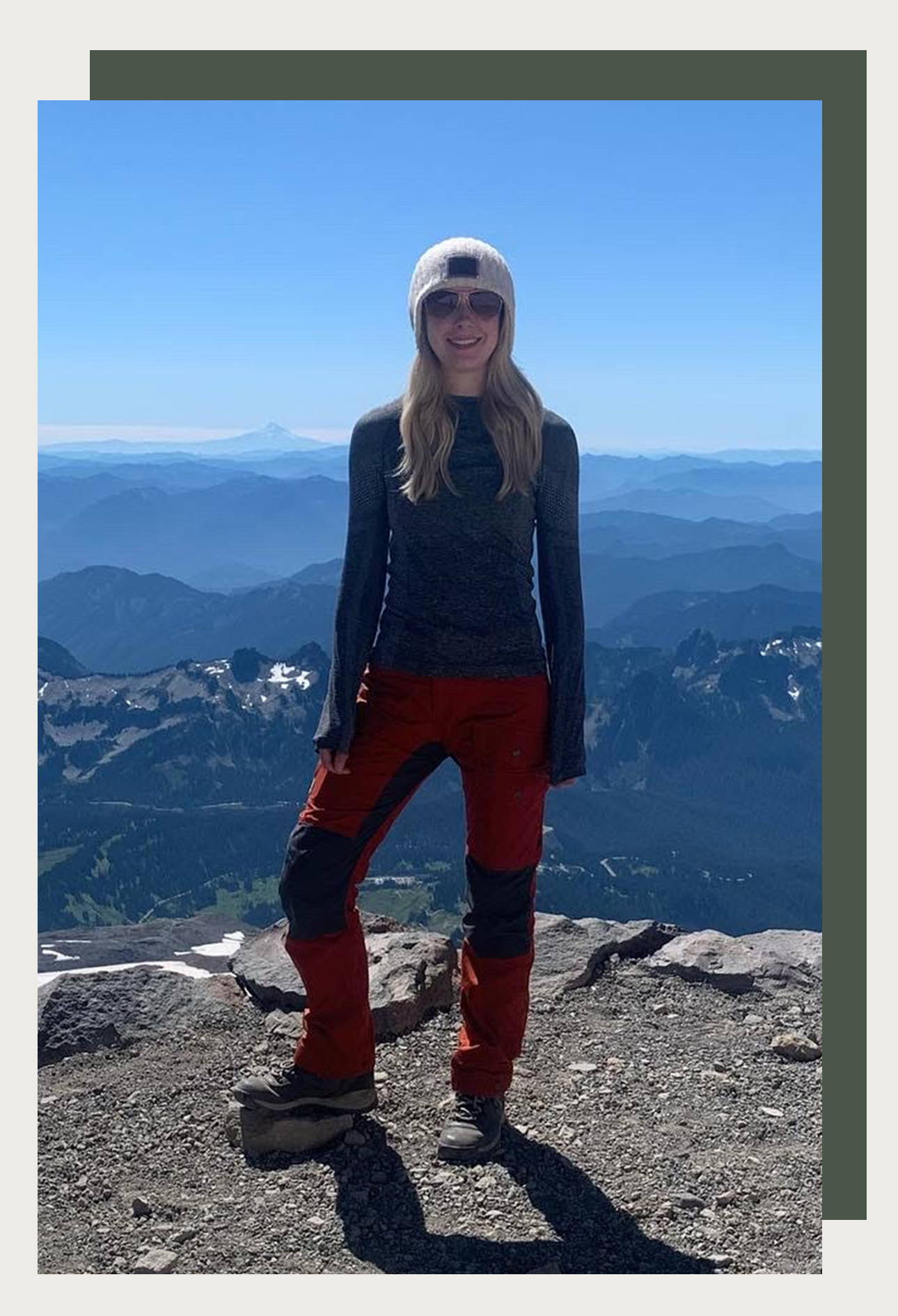 Hi I'm Francine! I'm an ICU travel nurse on the west coast who is always in search of the next adventure. I've always loved the outdoors since I grew up in the Allegheny National Forest. I believe getting outside is essential for physical and mental well-being and everyone should feel accepted. I'm excited to be a wonder women and help promote equality in the outdoors!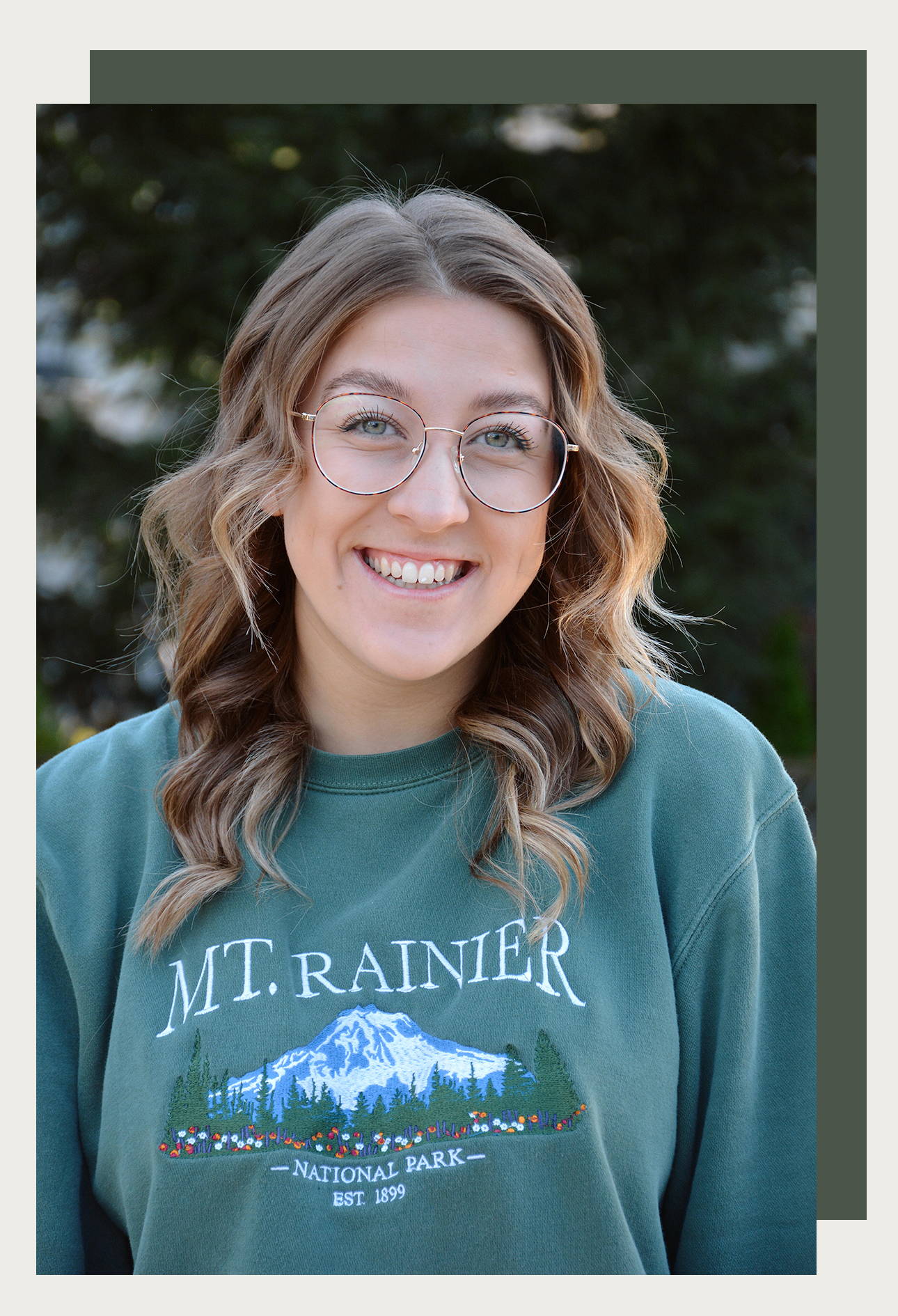 Hi! My name is Jamie and I'm a photographer from Vancouver, Canada. I'm a wander woman because I love how much this company empowers woman in the outdoors and promotes woman positivity. Being a wander woman allows me to use my voice to promote female empowerment and a sustainable company which is something I'm very passionate about!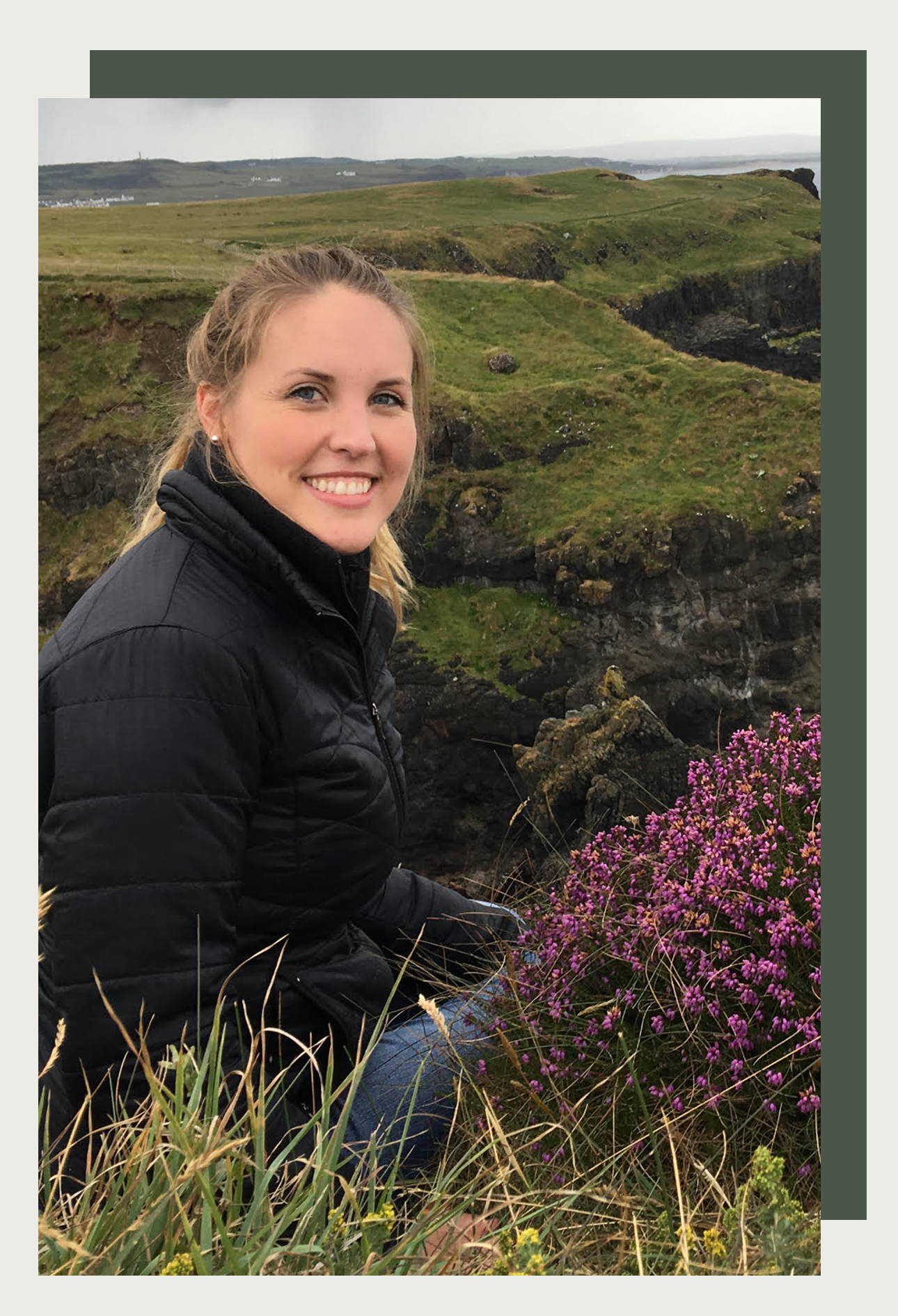 Hi there! My name is Jennifer and I'm a CT technologist in Indiana . I started hiking five years ago when I got my Corgi, Nala. We have been hiking ever since. I am passionate about traveling and seeing everything that the world has to offer. I am a Wonder Woman because encouraging women to get outside on their own is important to me!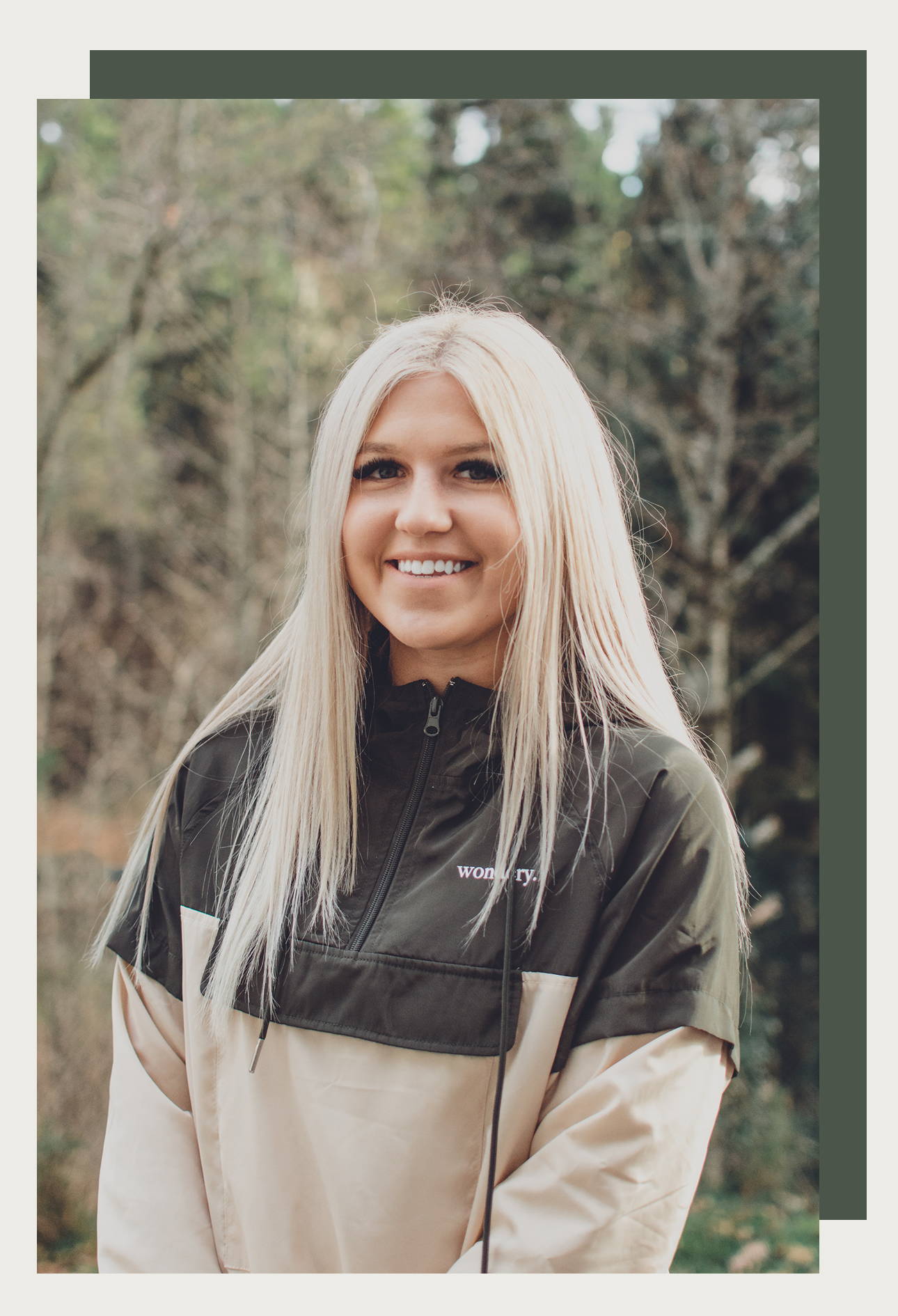 Hi! I'm Kaile. You can usually find me in the mountains, or cuddling with my dog! As a wander woman, I feel a responsibility to get more women outdoors. This role is meant to answer questions, teach leave no trace, and to inspire others. I had a lot of role models to help me, and I hope I can do the same for others.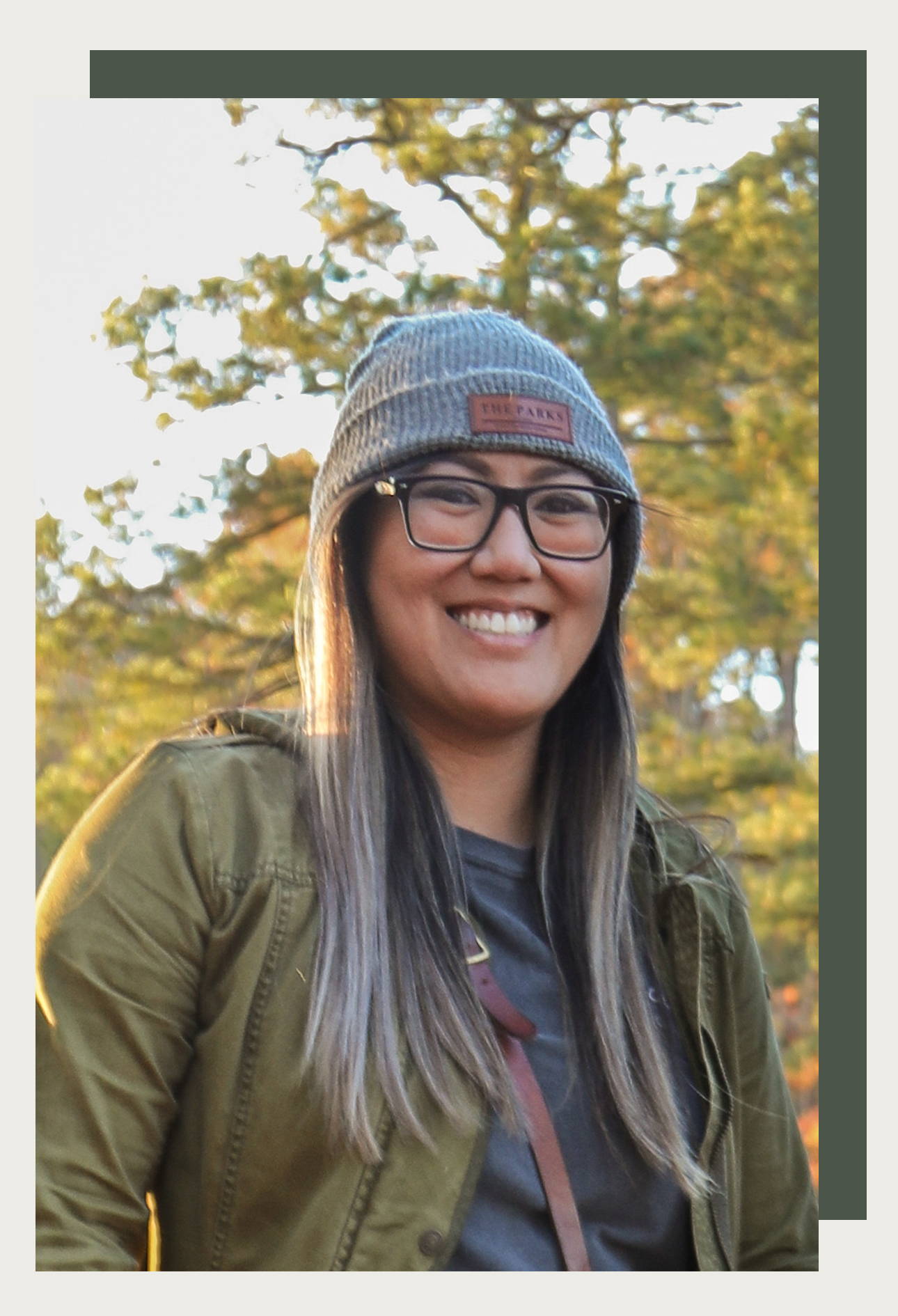 I'm Katrina and I'm a Wander Woman! I'm a product development engineer living with my husband and St. Bernard, Buck, in Virginia Beach. I'm a backpacker and photographer, bringing my camera to capture the beautiful places I've been. Being relatively new to the outdoors, I hope to encourage women who have an interest to get outside! It's never too late to reach that next summit!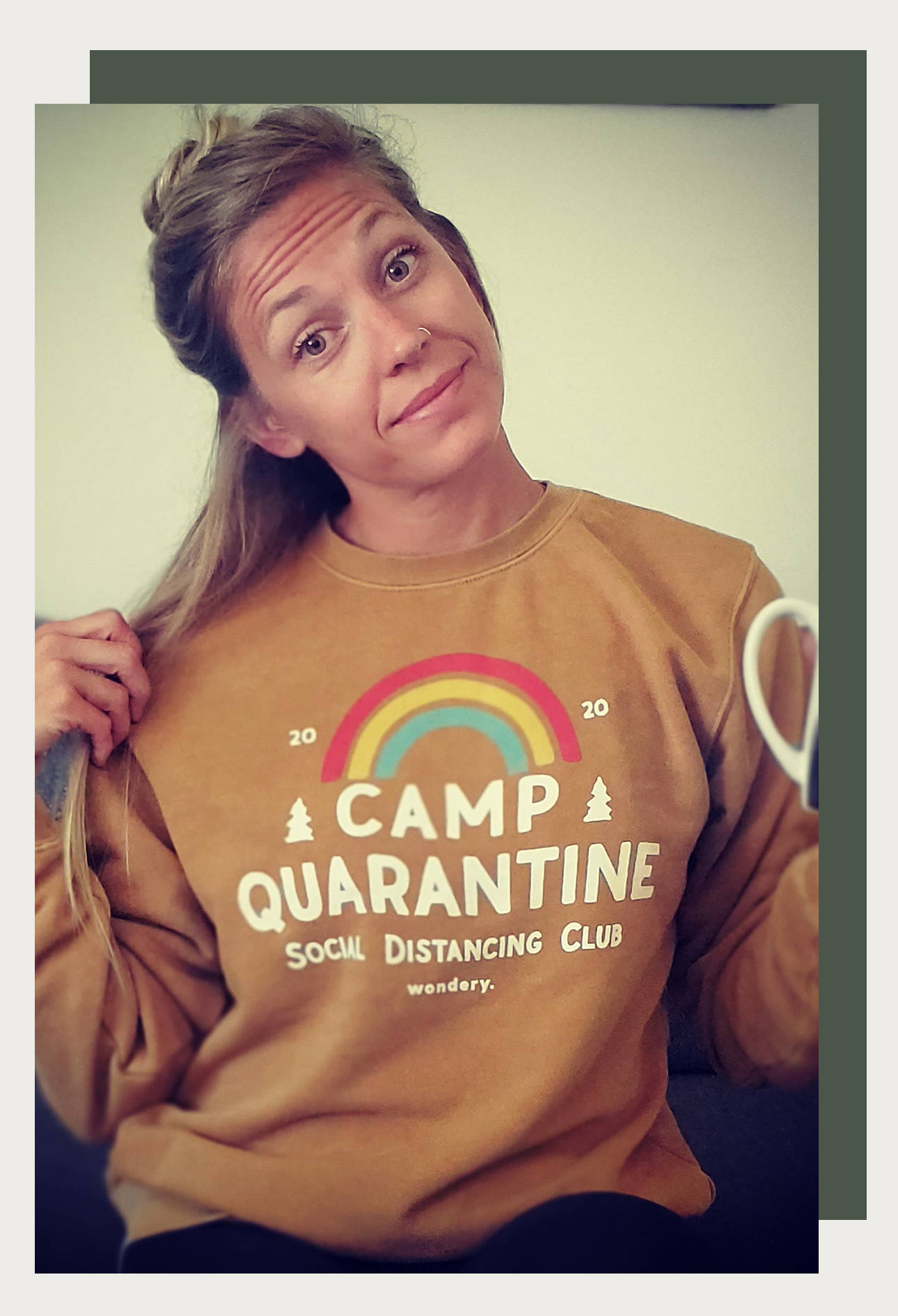 I'm Kimberly Faimon and I am a pediatric nurse living in Los Angeles, but I am originally from a town of 300 people in Nebraska. I am a Wander Woman because I want to join in empowering women to get out and explore new things... all while looking stylish doing it! I can't wait to encourage women in the outdoors all while respecting mother earth.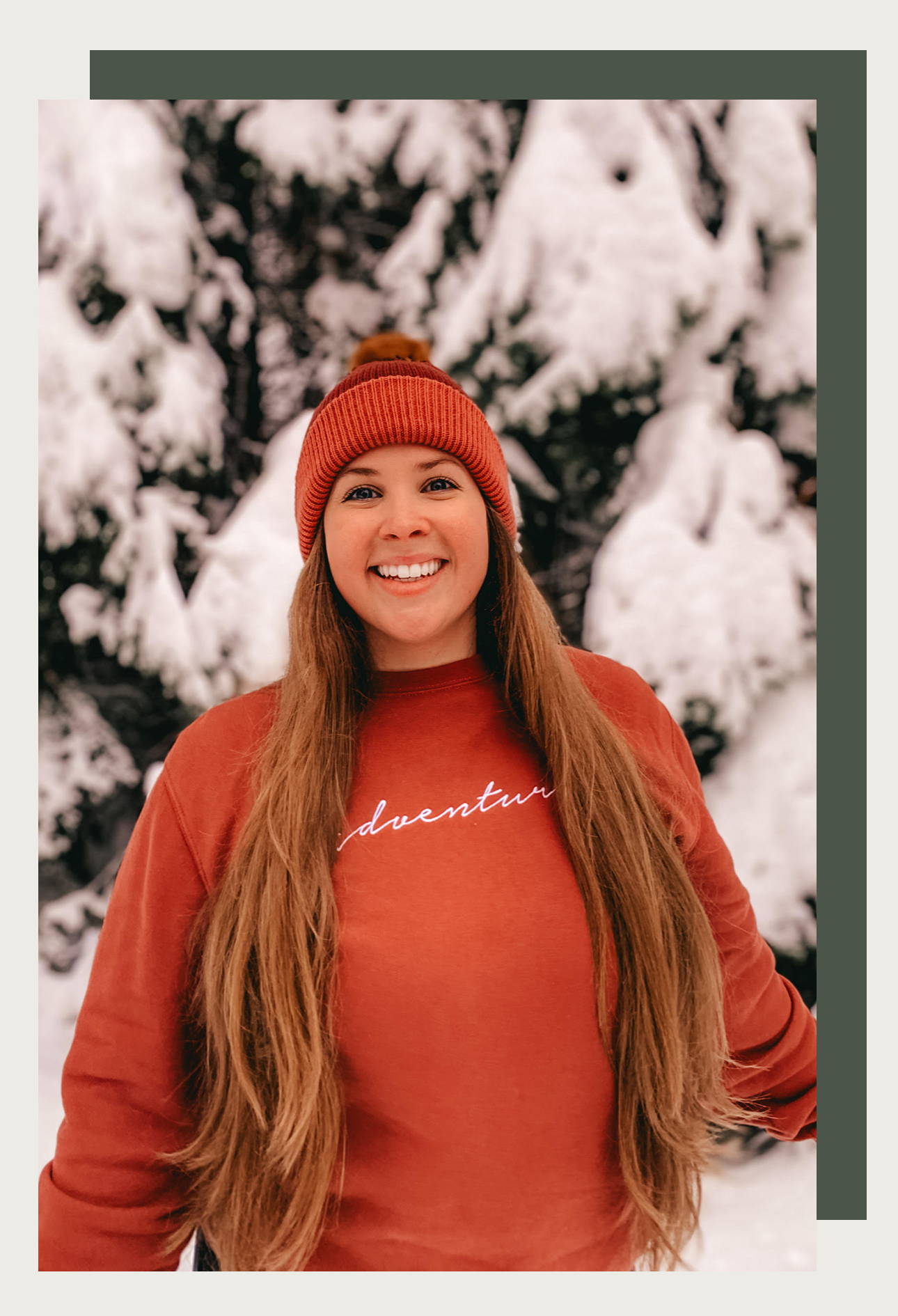 I'm Kirsty and I am a Wander Woman living up in northern British Columbia. Growing up in a small town, I fell in love with the outdoors at a young age. I love being a Wander Woman because I get to be a part of a movement that encourages women to get outside no matter what background or age they may be!
Hey I'm Lane, outdoor explorer, tiny house dweller, dog mom, but most importantly Wander Woman! I love being outdoors and exploring. My favorite outdoor activities are snowboarding, hiking, or truly just taking a walk in nature. Being a wander woman is one of my favorite things. I'm able to encourage women to get outdoors and explore. So, what are you waiting for GO EXPLORE!
My name is Lauren Formiller, i'm 26 and originally from Michigan. I work as a Wildland Firefighter and during my free time I try to spend as much of it as I can outdoors. I have a huge love for the outdoors and love the idea of empowering and inspiring more woman to get out and explore!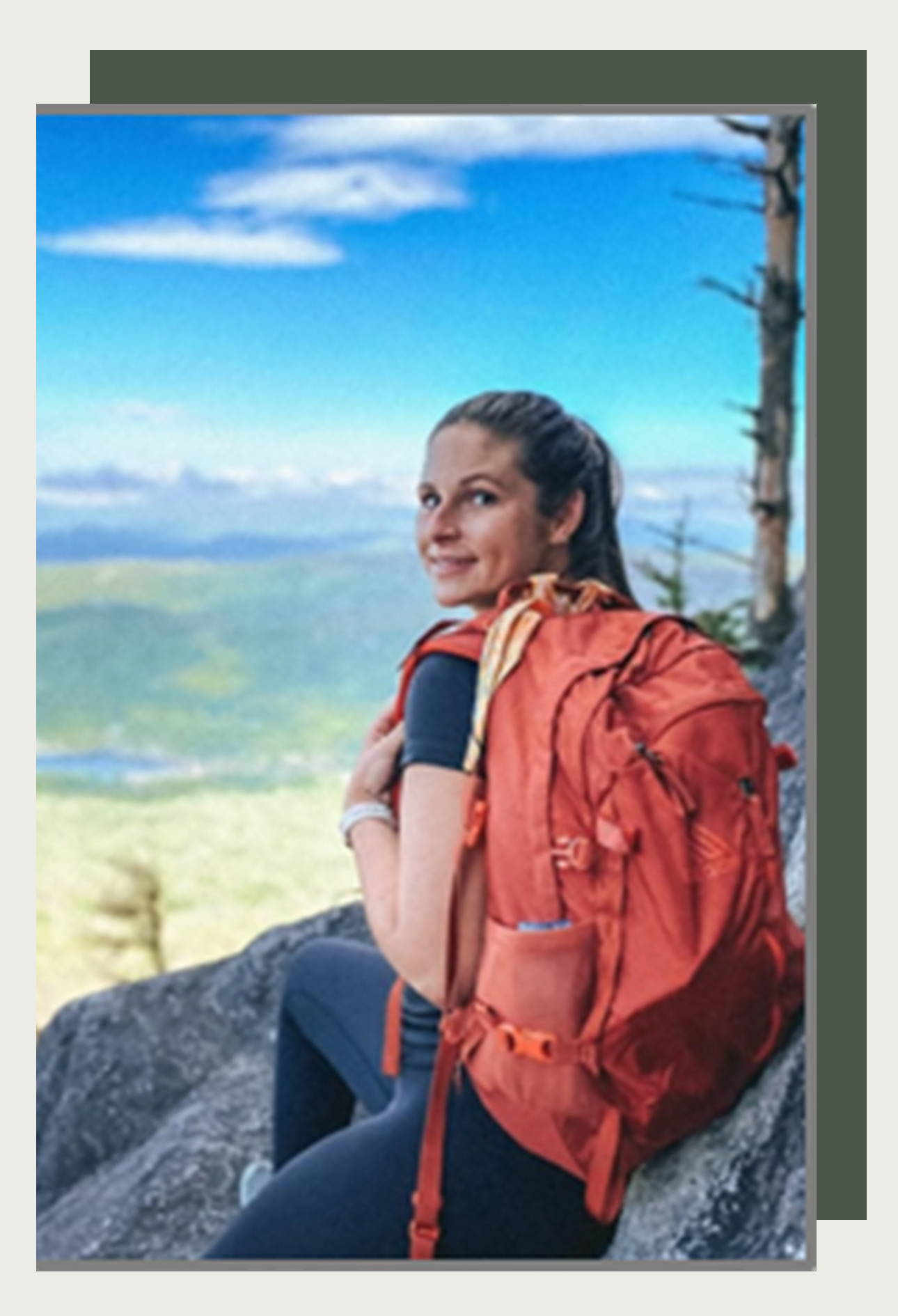 I'm an advocate of the great outdoors and the extraordinary benefits it offers to wellness, mental health, and community. I spend most weekends getting outside: biking, paddleboarding, or discovering nearby mountain hikes with my mini Australian Shepherd. As a Wander Woman ambassador, my goal is to challenge these barriers and encourage others to get outside and enjoy the benefits that the outdoors has to offer.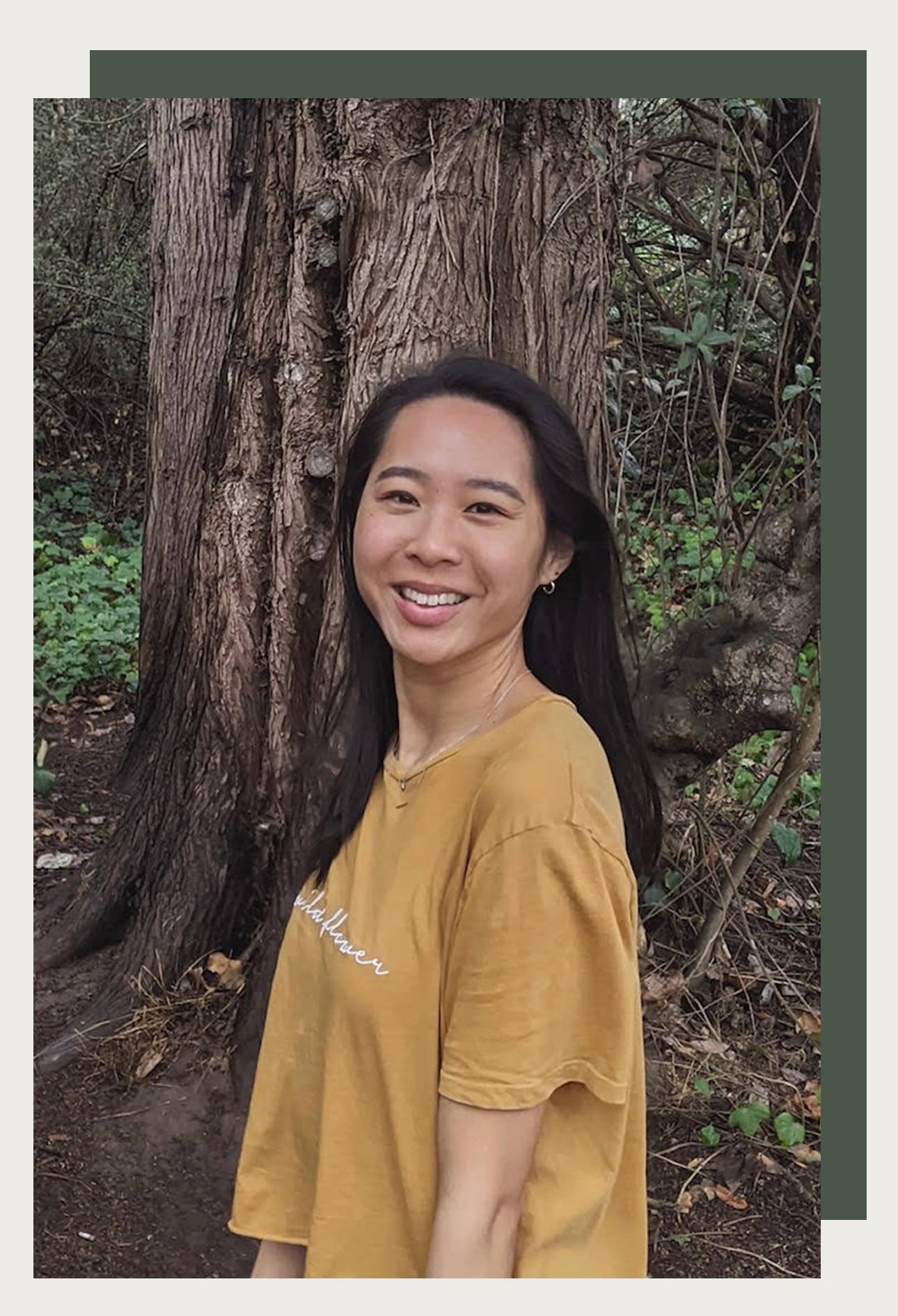 Hi I'm Meagan and I work as a fertility nurse practitioner! I'm not only passionate about empowering women in the outdoors, but also educating women on their health and bodies. Thanks to my outdoor adventures, I've learned a lot about the human impact on the outdoors and am committed to embracing, preserving, and cherishing nature. I'm excited to share my passions with other women!
I'm Nicole and I love to spend time boating on the river, hiking, sight-seeing and traveling as much as possible. I enjoy being a Wander Woman to help empower other women to opt outside, especially my three daughters. I love teaching them about everything the earth has to offer, and how to be sustainable when having fun.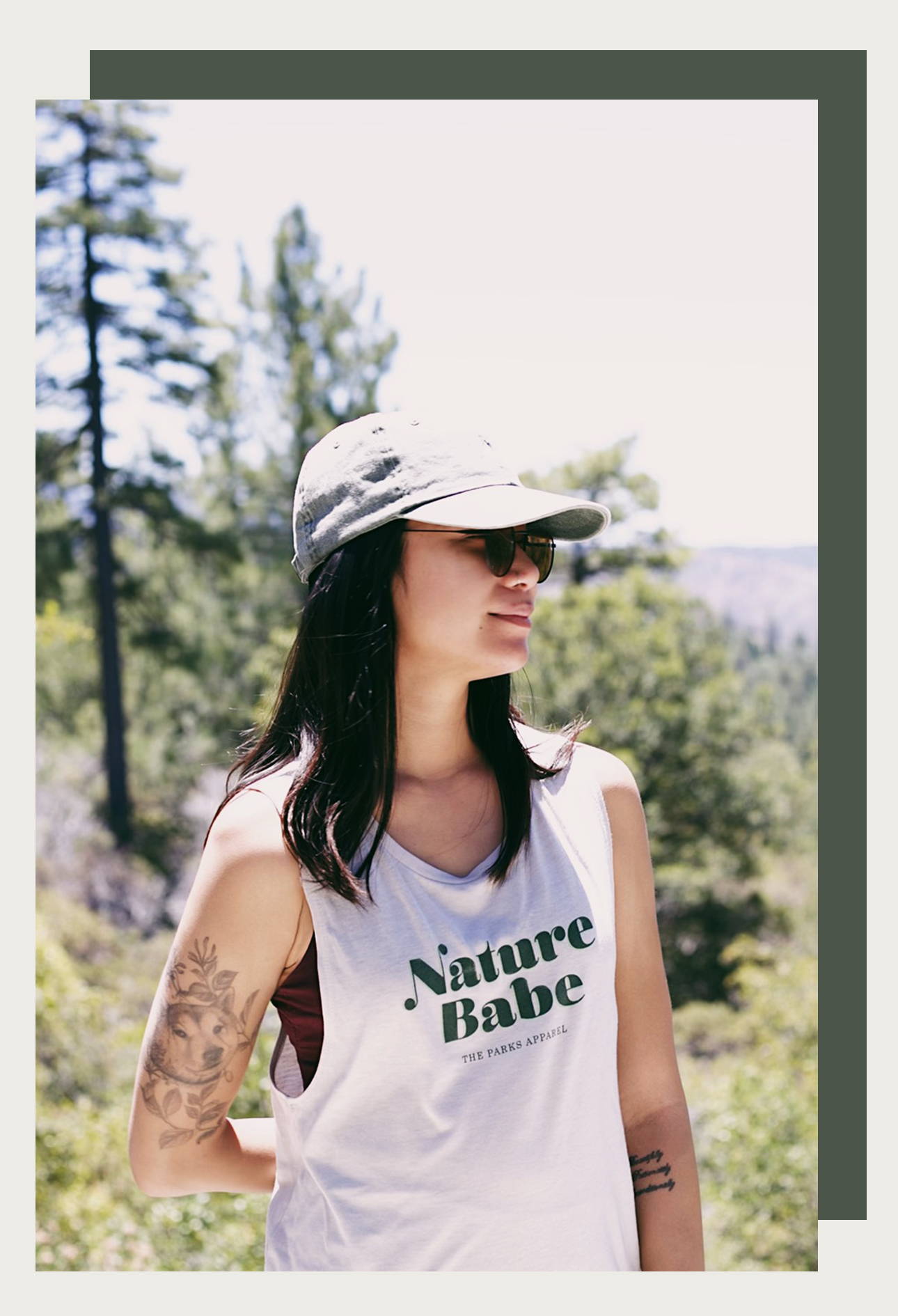 My name is Raiza. I'm a plant enthusiast and enjoy spending exploring; whether it's traveling, road-tripping, camping or hiking! When I'm not exploring, I save lives as a nurse! As a Wander Woman Ambassador, I encourage women to feel empowered in nature. At Wondery, we're always advocating awareness for ethical issues in our community and that's what makes me proud to be a Wander Woman!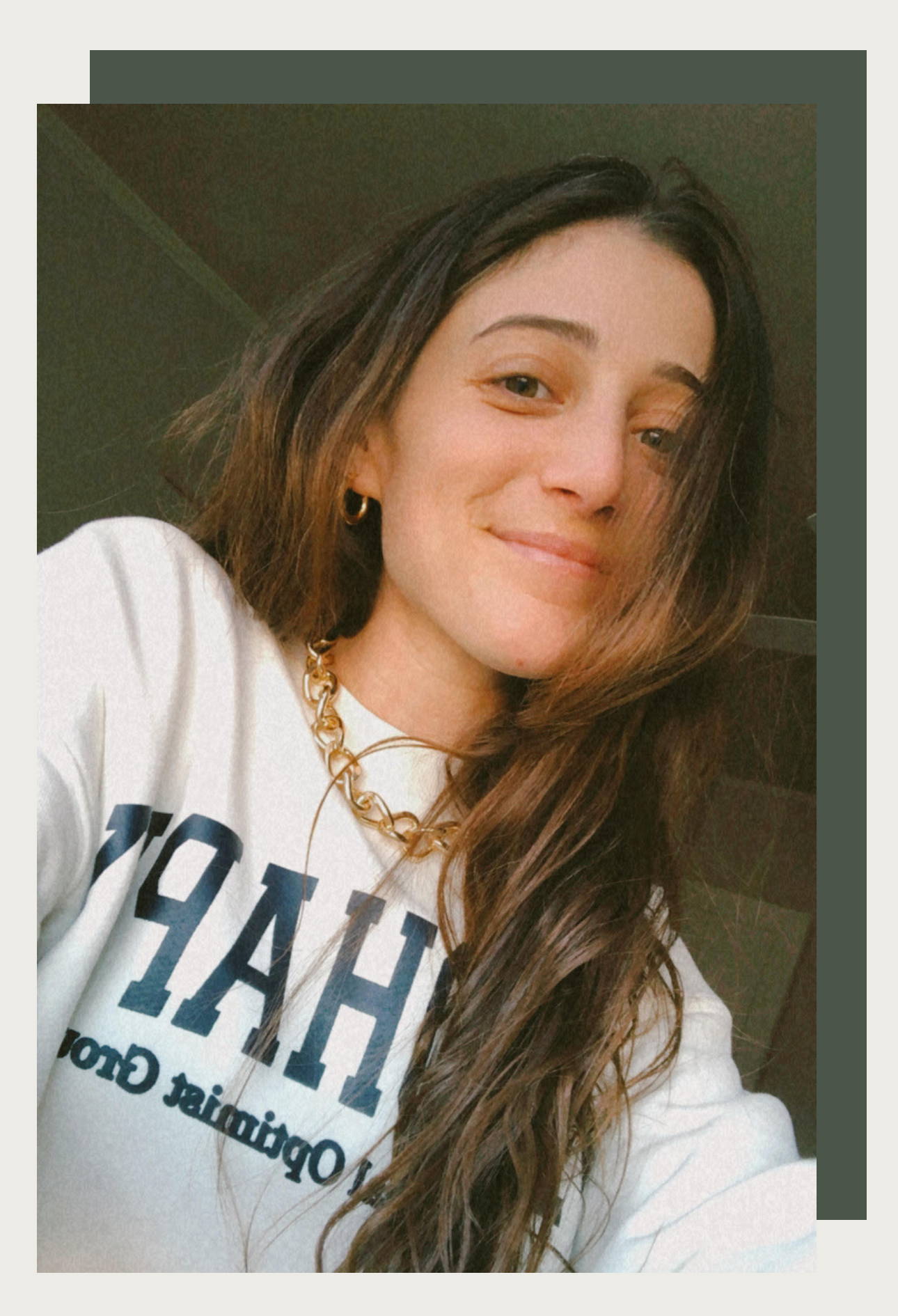 I'm Sammie, a traveling nurse, lover of film photography, my husband and the outdoors! I could never choose between the deserts, mountains or beaches, I love them all so deeply. I'm into wellness, health and reading! My constant goal is to be a wholesome and productive human! my best quality is that I'm incredibly adaptable and my worst is that I'm always the chattiest, 100%
I'm Shivani, a medical student from New Jersey, who loves the outdoors. To me, there's nothing more rewarding than just being outside. I've been trying to live my life more sustainably and naturally! I'm proud to be a wander woman because Wondery supports women in the outdoors. I'm excited to share everything Wondery has to offer, including its ideas on how to live more sustainably!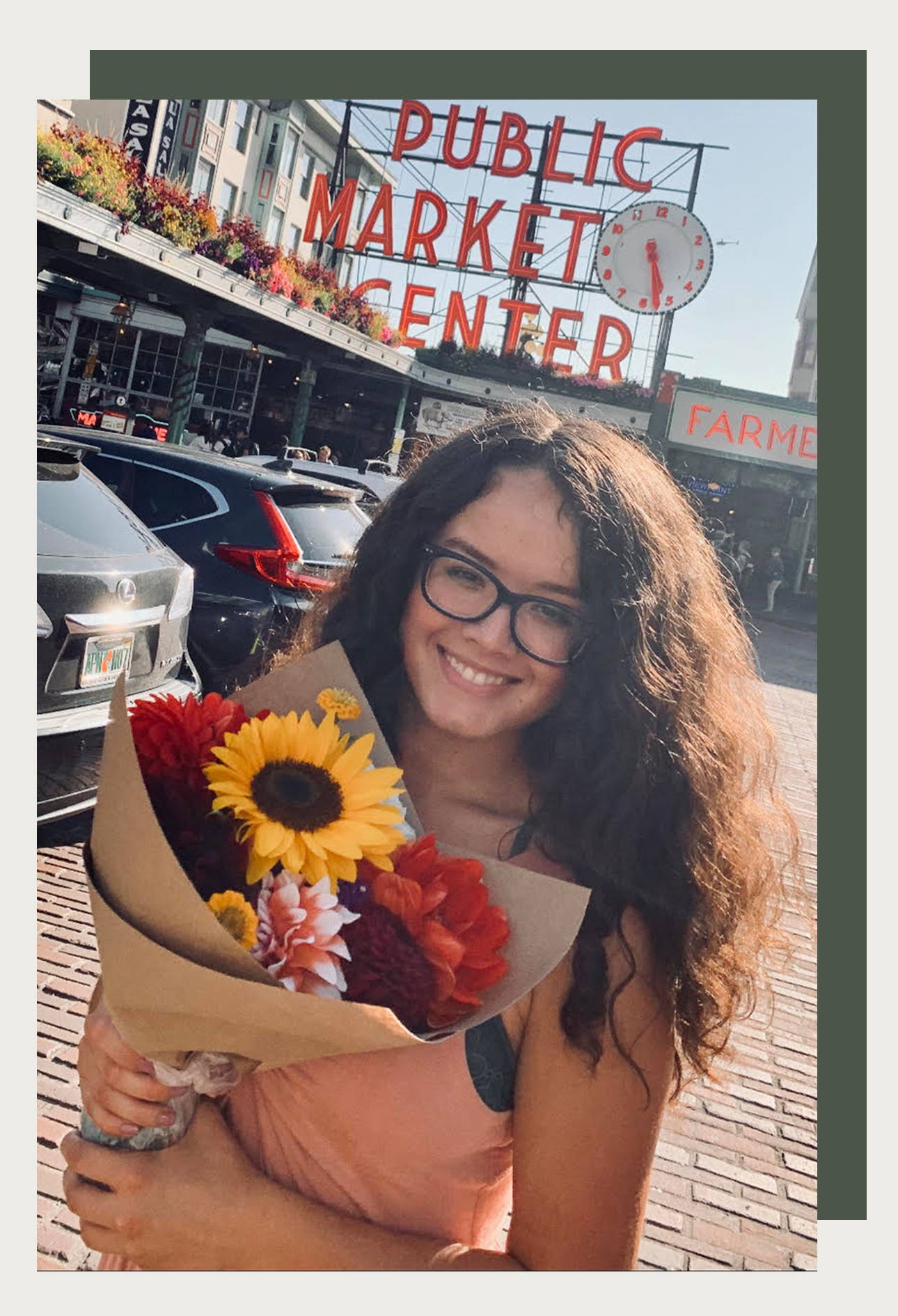 Born in Chicago & raised in its suburbs, I've always loved the outdoors. I love traveling to National Parks all over the states. Crossing a National Park off my list is so rewarding! The outdoors humbles you and gives you strength that you can't find anywhere else. If I'm not somewhere traveling & hiking with my husband, you can find me working at my local Whole Foods.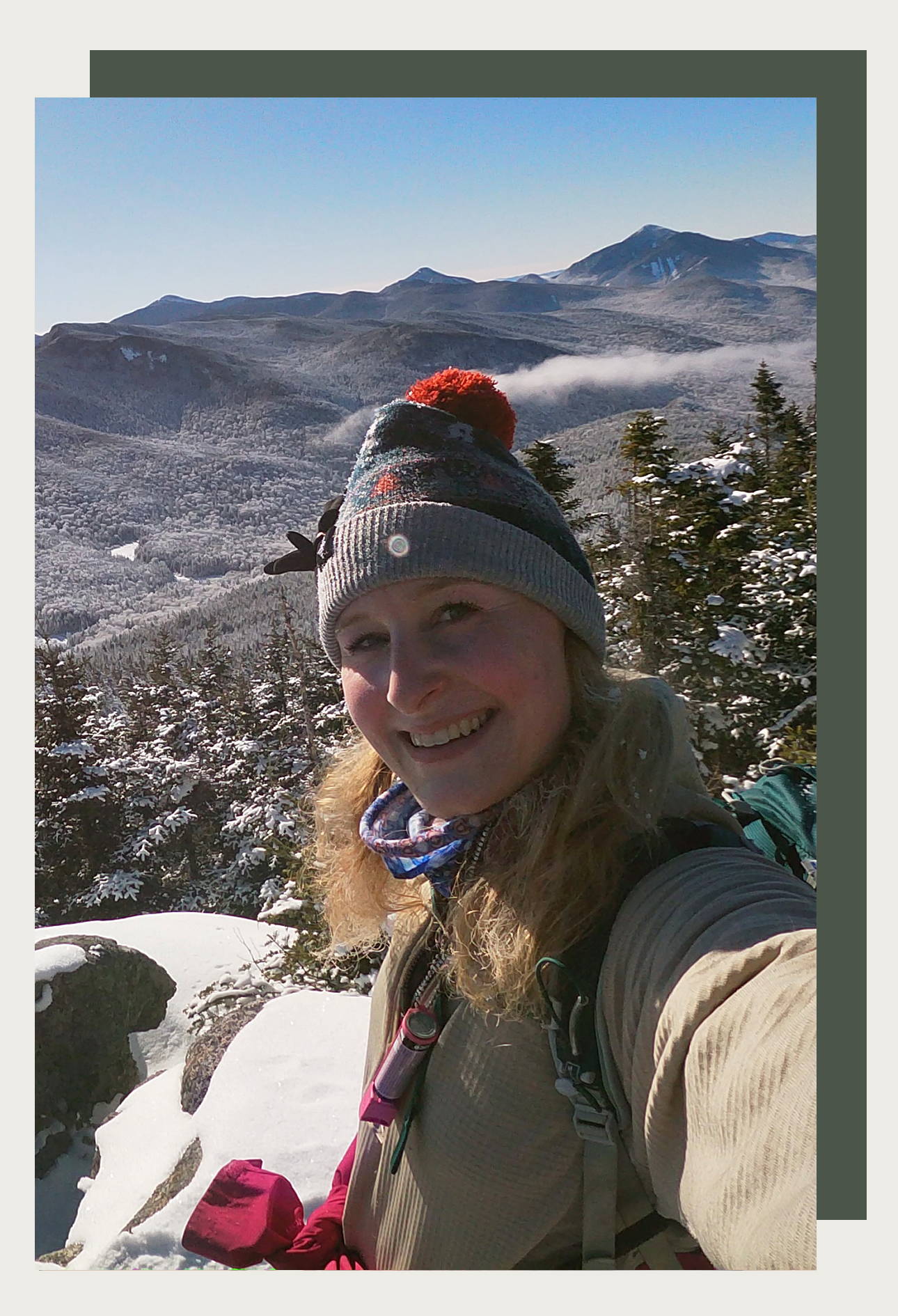 brooke_themountainsarecalling
Hi, my name is Brooke, and I love to travel, specifically to different mountains, to hike and ski! I grew up skiing and hiking with my dad in the Adirondacks, and love to share the beauty of nature's natural giants to everyone. It's in the mountains, where I truly find my peace, and I hope everyone else can find that place for themselves as well.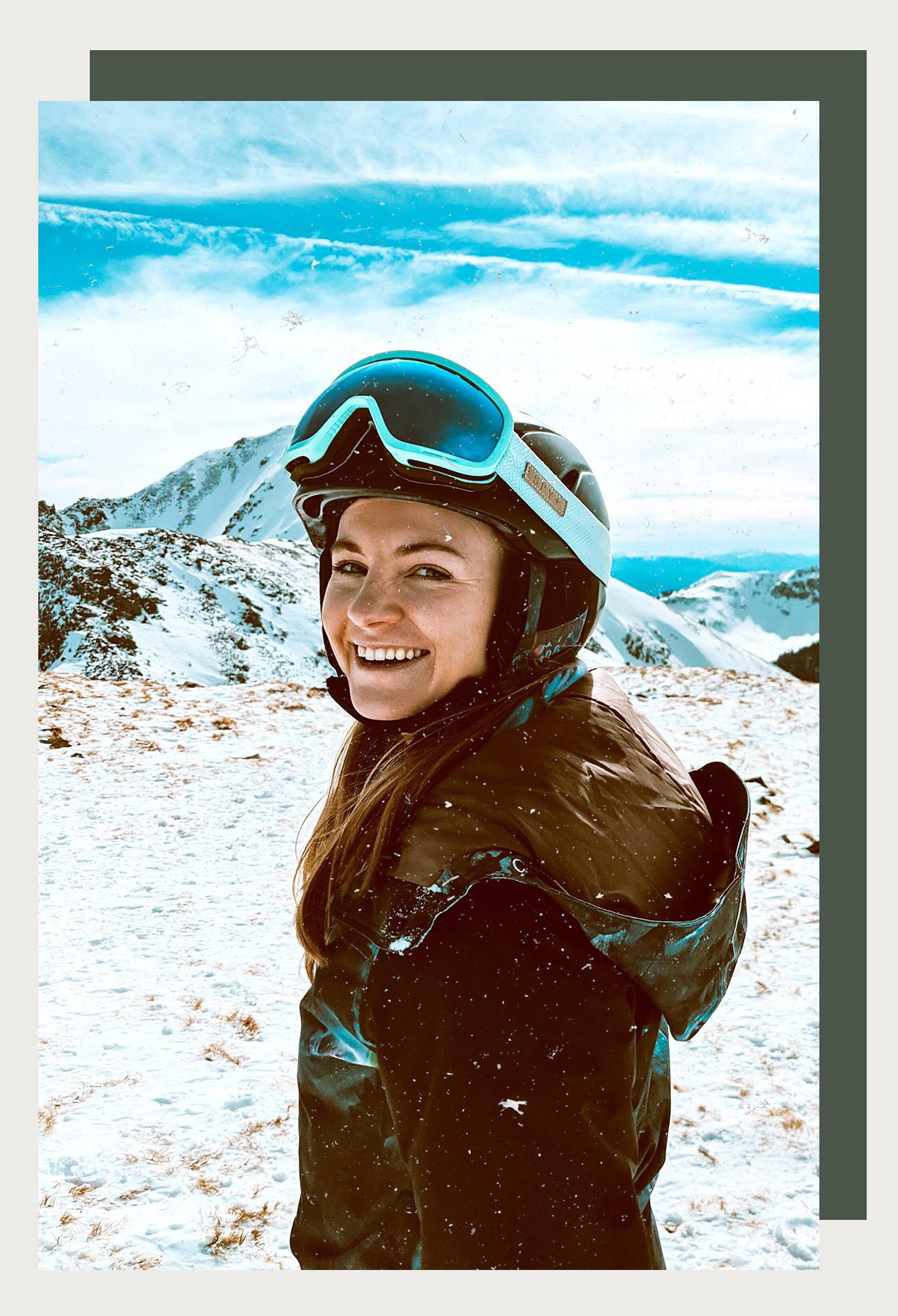 Hi I'm Caroline! I'm a mental health professional, music therapist and yoga teacher from the blue ridge mountains of North Carolina. Whether it's hiking, camping, skiing or backpacking I take every opportunity I can to get outside. I believe in the power and healing of the outdoors and movement as medicine for the soul and want to share that with as many people as possible.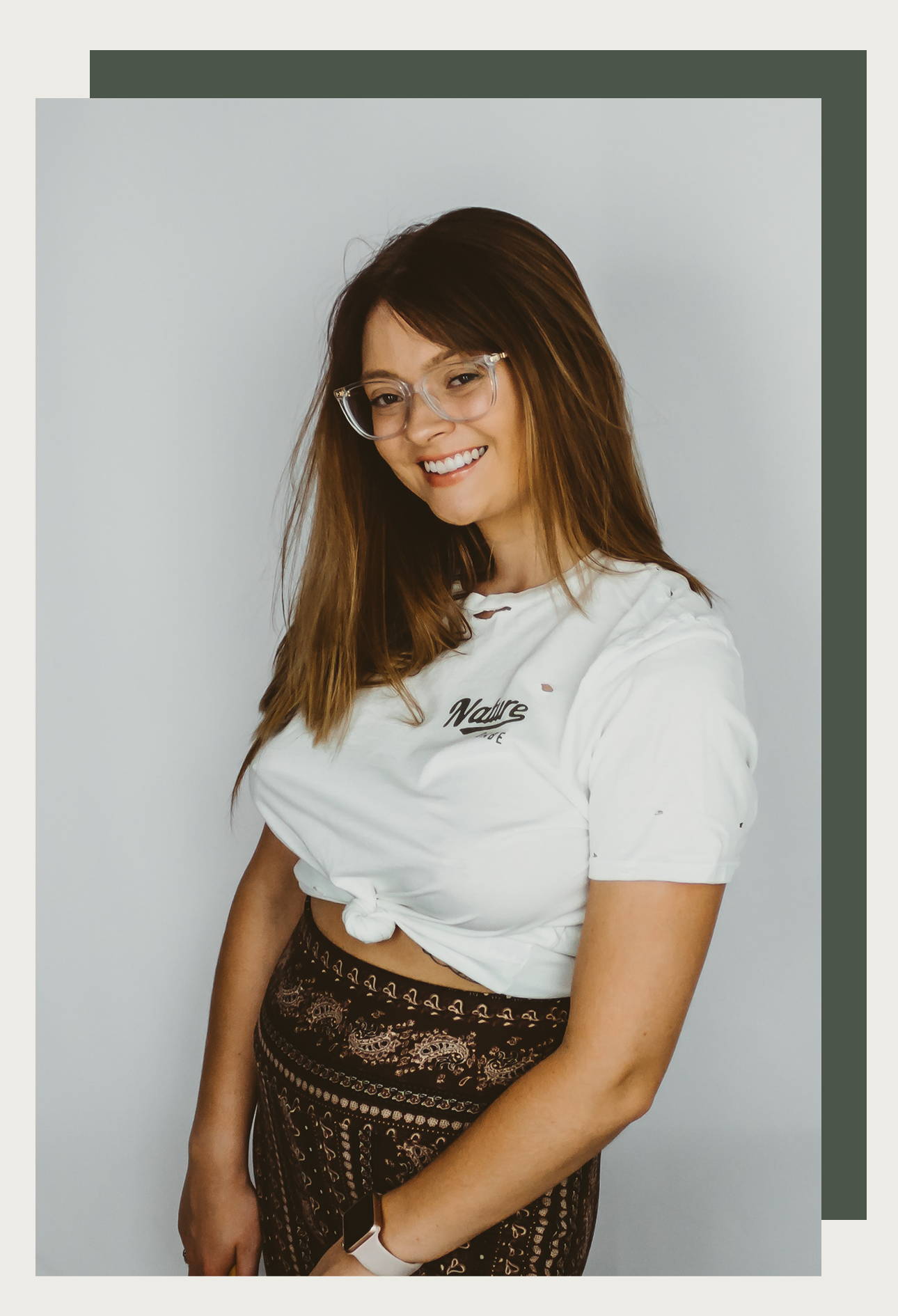 My name is Cass Brower and I am a first-year masters student at Iowa State University studying kinesiology and health. I teach yoga and swimming, and I am a photographer! I'm a Wander Woman because I feel empowered and supported by the community. Wander Women are always inspiring me to be active and I'm so proud to be a part of this team!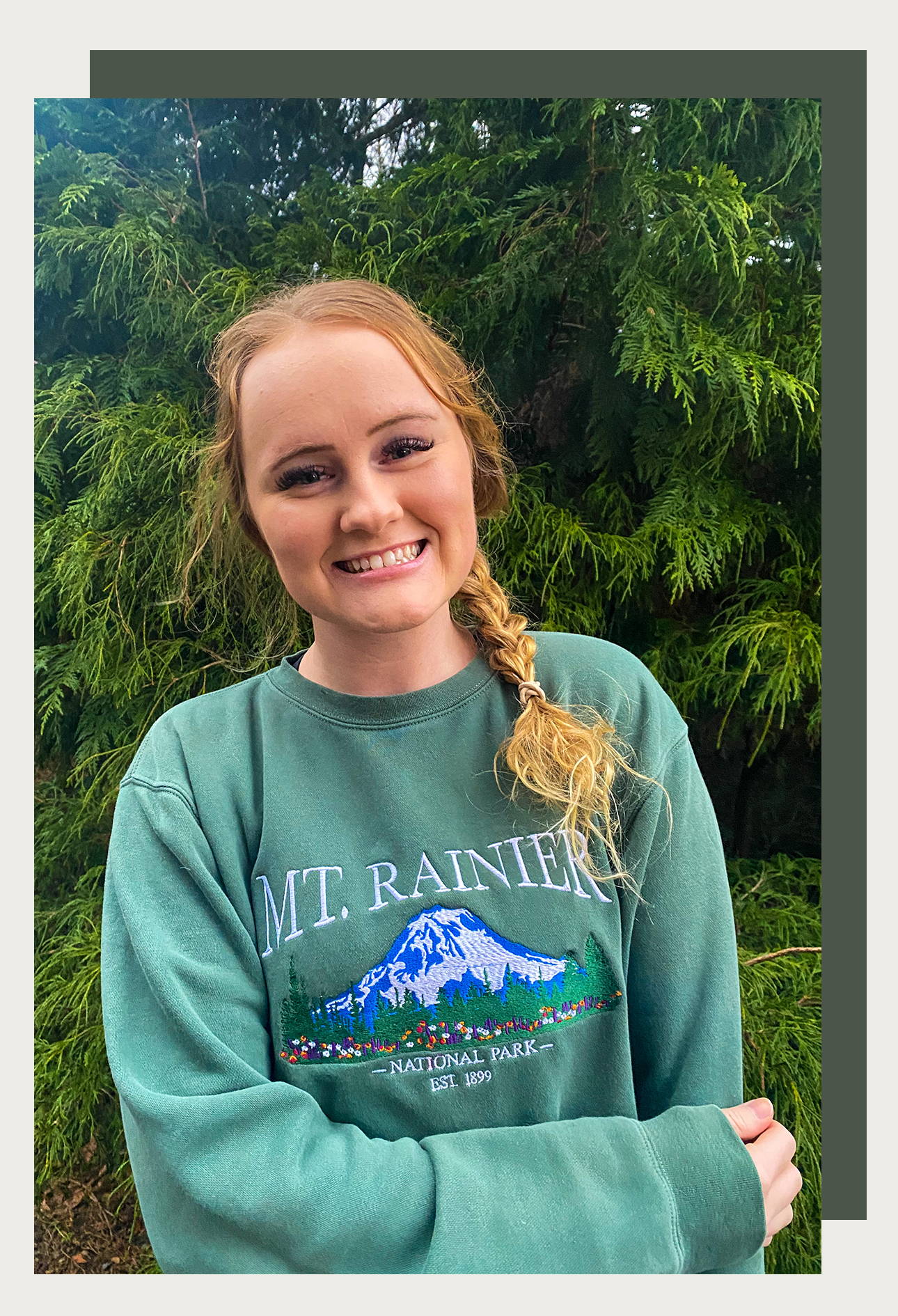 I'm Ciara and I am a wonder woman because I not only love the outdoors but I respect them as well. I love inspiring others to get outside! The outdoors mean a lot to me and I love sharing my adventures with everyone and encouraging women to get outside!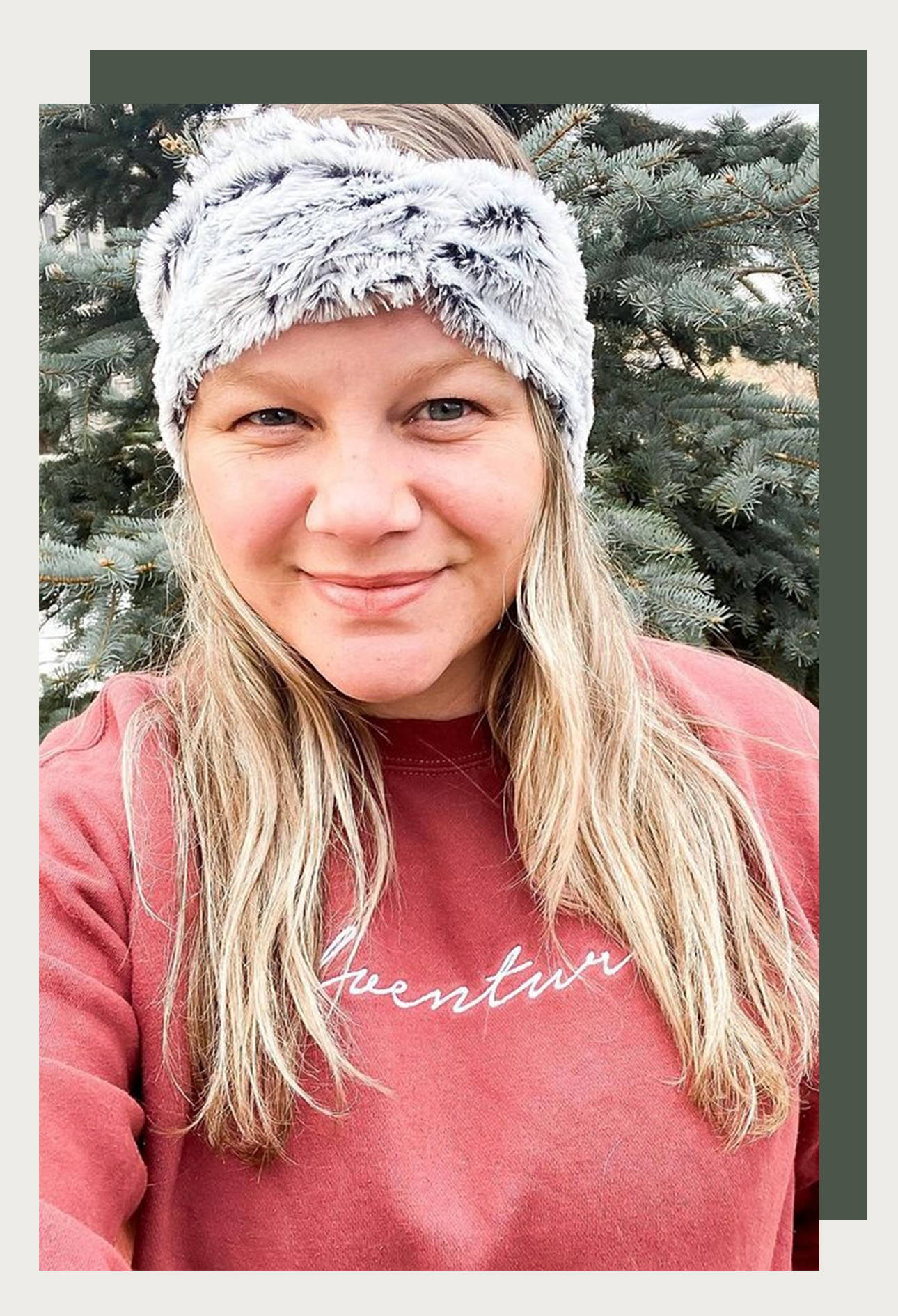 Hi I'm Ciara! Former high school teacher currently in school for my PhD in Math Education. I love anything that gets me outdoors and moving: hiking, hunting, floating, you name it! A daily goal of mine is to disconnect from my phone and screens and connect with Mother Nature, even if it's just a walk!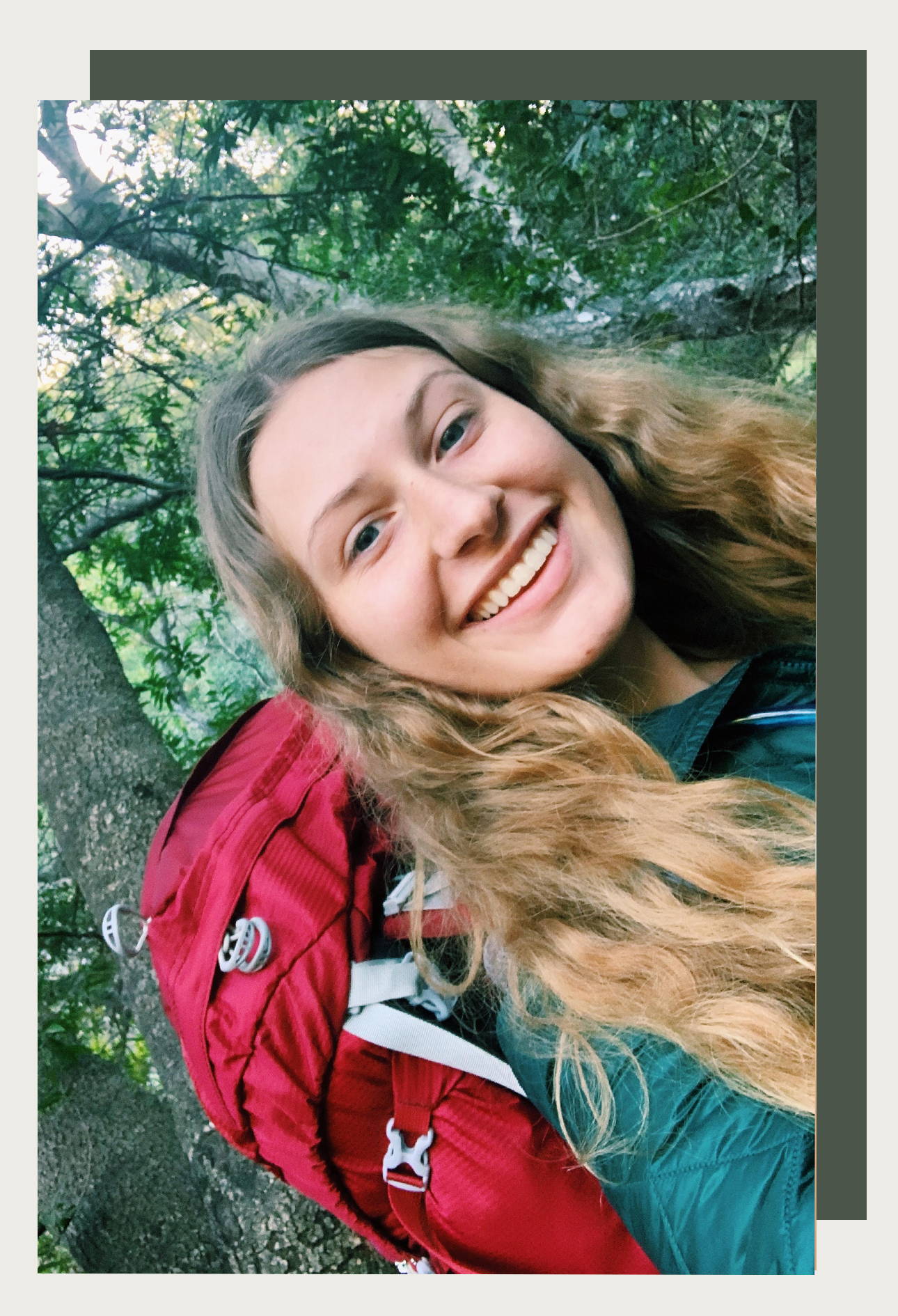 My name is Claire Gretlein and I am located on the Central Coast of California. I am a Wander Womxn who's passionate about inclusivity and accessibility outdoors. Some of my favorite outdoor activities are rock climbing, hiking, camping, and backpacking! My goal as a Wander Womxn is to inspire and inform adventurers about the therapeutic benefits nature has to offer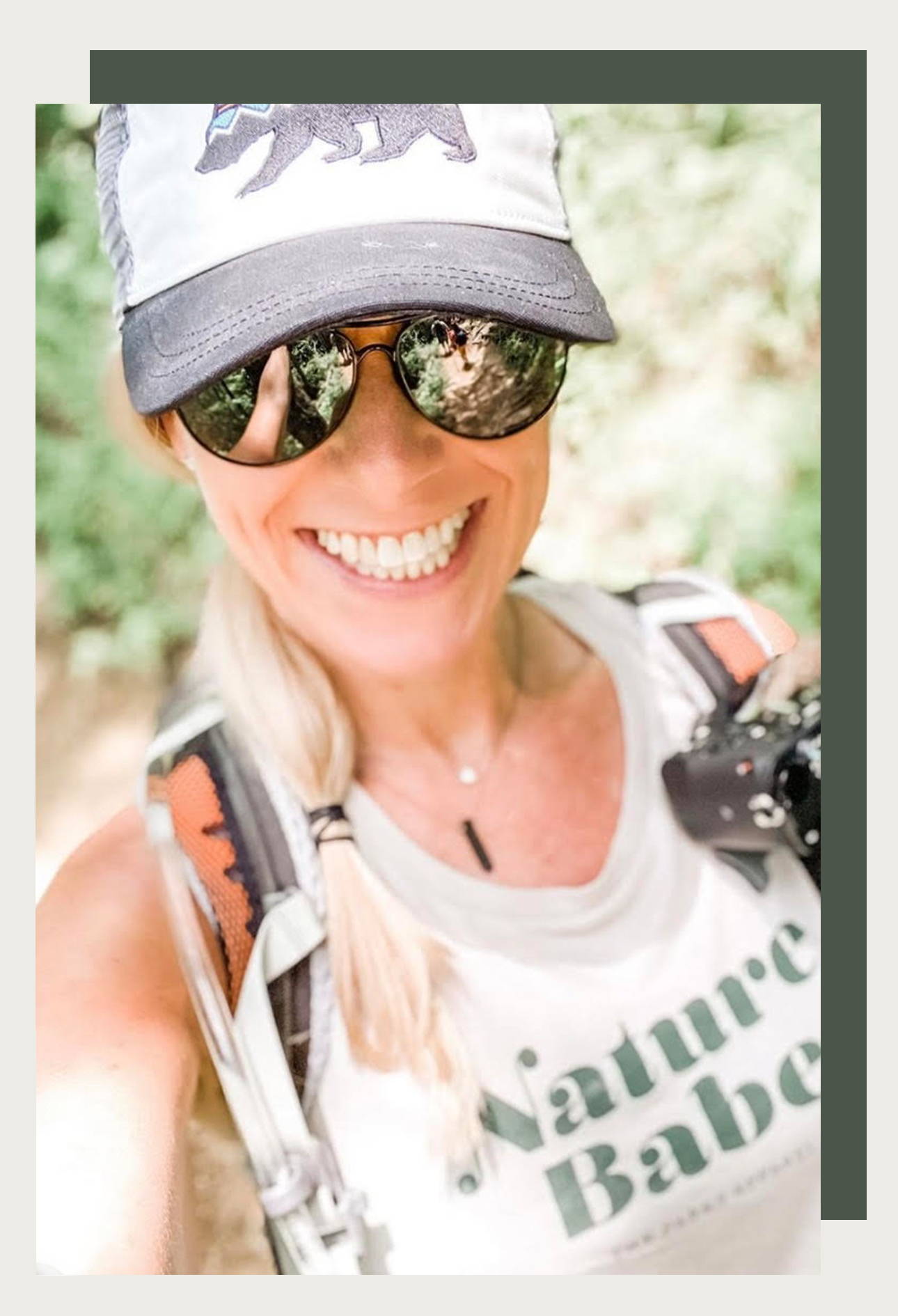 My name's Dani and I'm a Pediatric Occupational Therapy Assistant (COTA) by day and a cyclist, mountain biker, trail runner, hiker, backpacker by weekend. I'm a single Mom to a special little girl with Selective Mutism. On the trails my daughter learned to face her fears. We've spent miles laughing, crying, being silly, and making memories. There are some things that only nature can understand...
Hey! I'm Emily and I currently live in Arizona. I love being outside, exploring, hiking, taking photos, and traveling full time in my RV with my son Wilder, husband, and our big Great Dane. I love inspiring others to live their best life and getting outdoors. As a Wander Woman Ambassador, I want to encourage others to feel empowered outdoors. GO EXPLORE!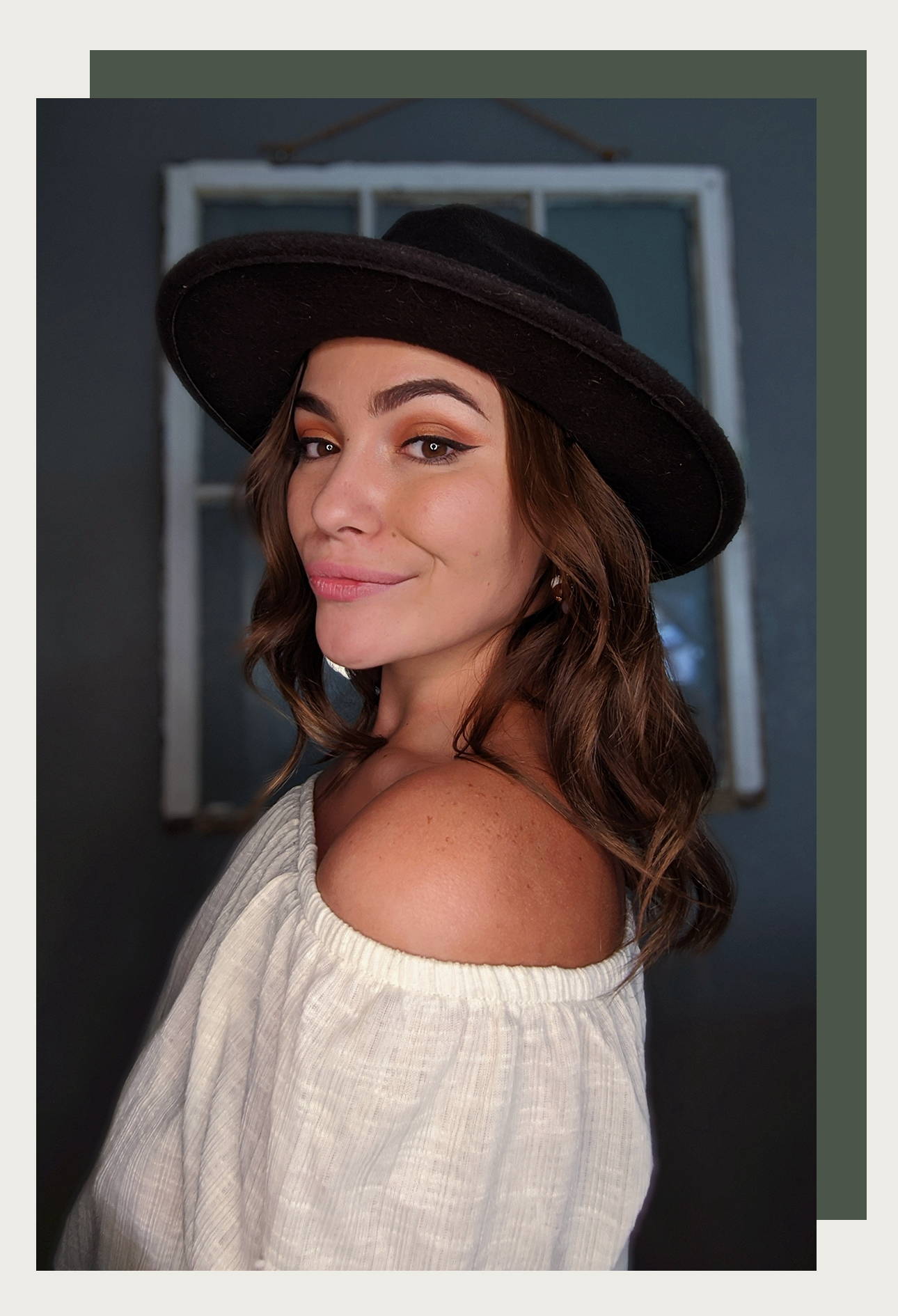 My name is Jaclyn and I live in Prescott, Arizona. You can find me and my pup, Nova, either hiking, camping, backpacking or kayaking. We love anything and everything outdoors! I love encouraging others to get outdoors. It's exciting to be a part of an amazing group of women who are here to support and encourage one another to get outdoors and try something new.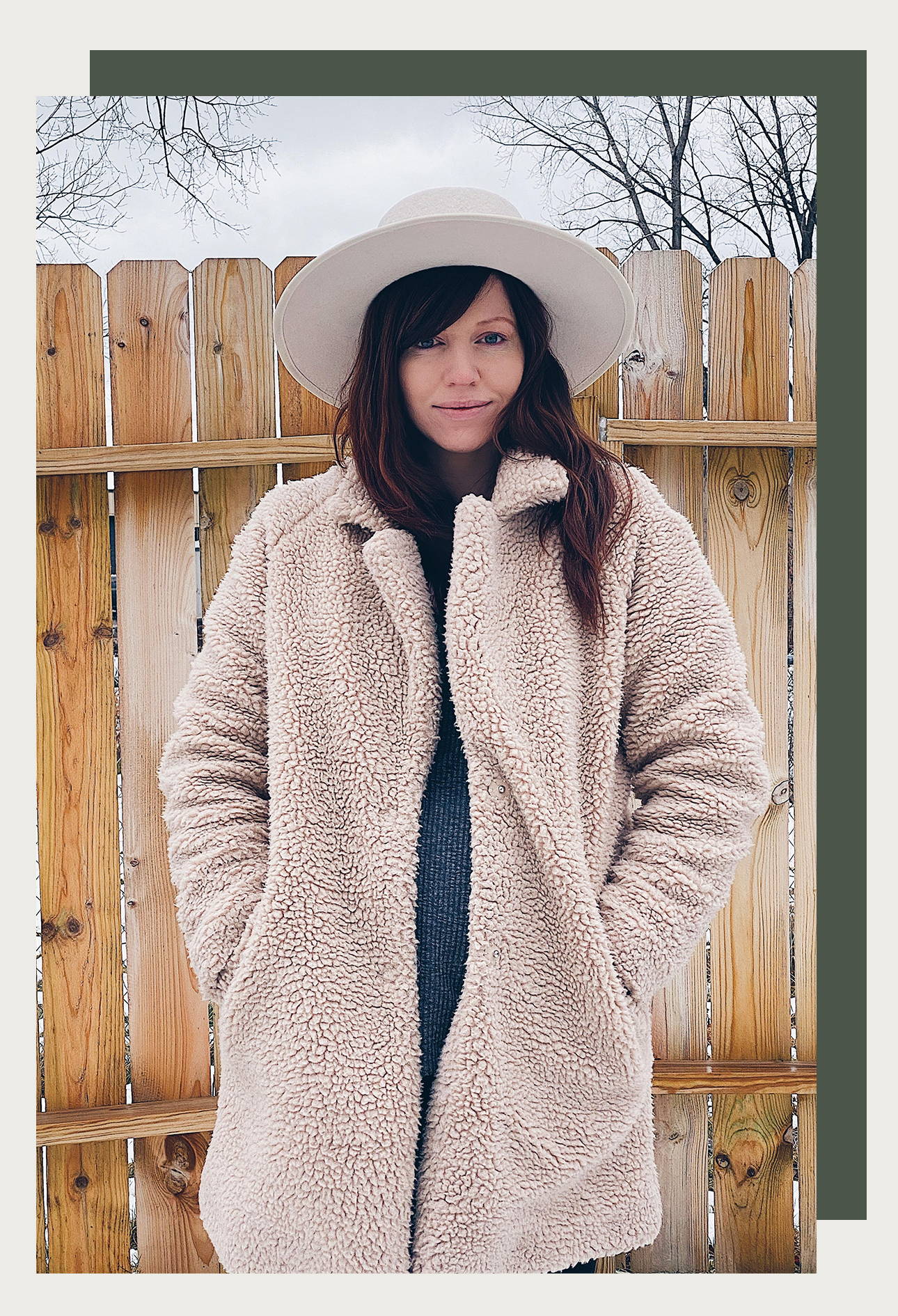 adventures_with_littlebrowns
Hi I'm Jenna, and I'm an elementary special education teacher! I'm a Wander Woman because I want to support and empower women to explore the outdoors! When I'm not teaching, I make it my mission to be outdoors hiking or camping with my husband and son, and can't wait to introduce our son on the way to all this beautiful planet has to offer!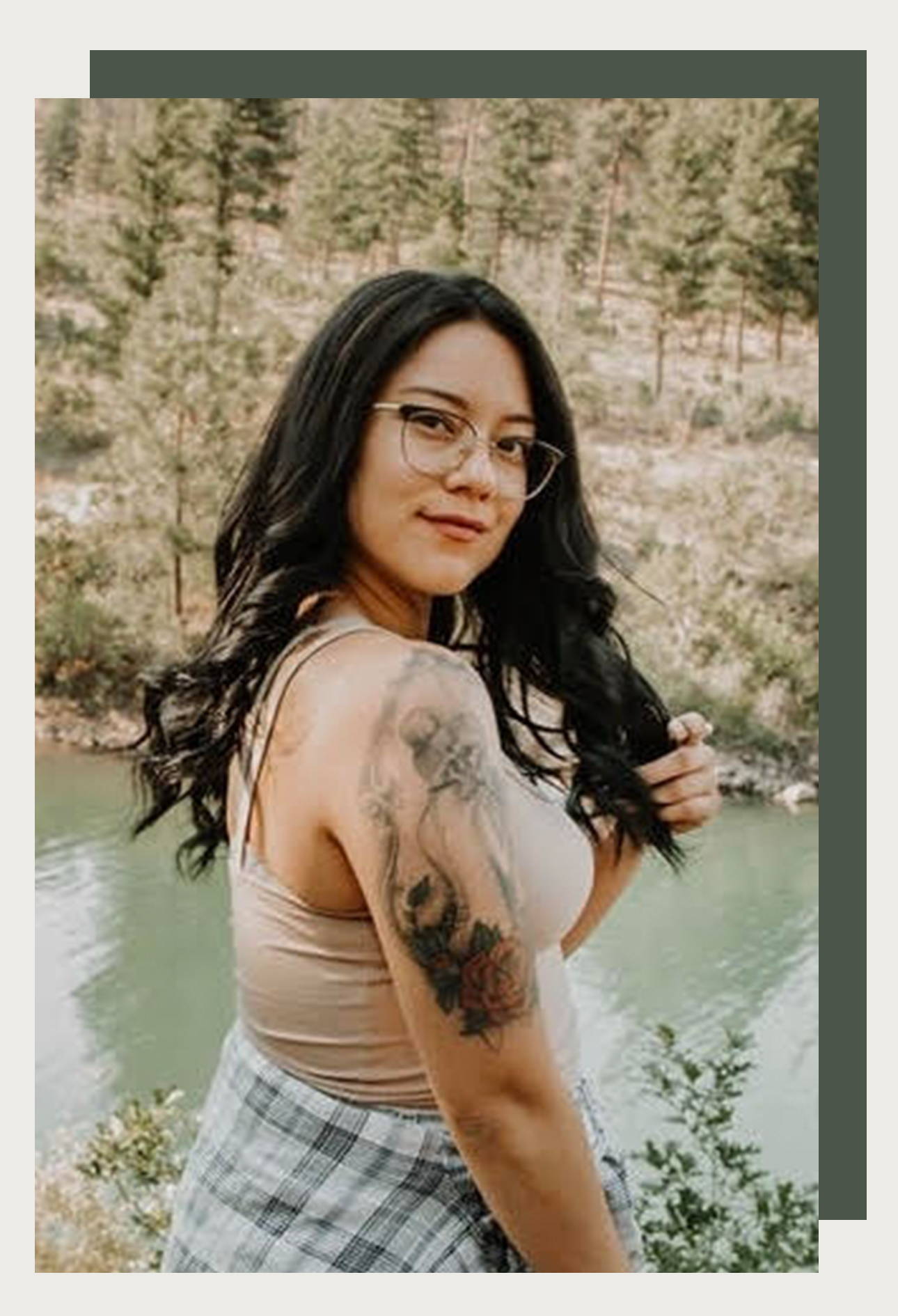 Hi friends, I'm Jessica! I live in New Mexico, and I love exploring and being outside! I am so excited to join this new journey with Wondery as a Wander Woman. This is an amazing opportunity because I can hold myself accountable to explore more, and also encourage my friends to get some fresh air as well. Can't wait to share my adventures with y'all!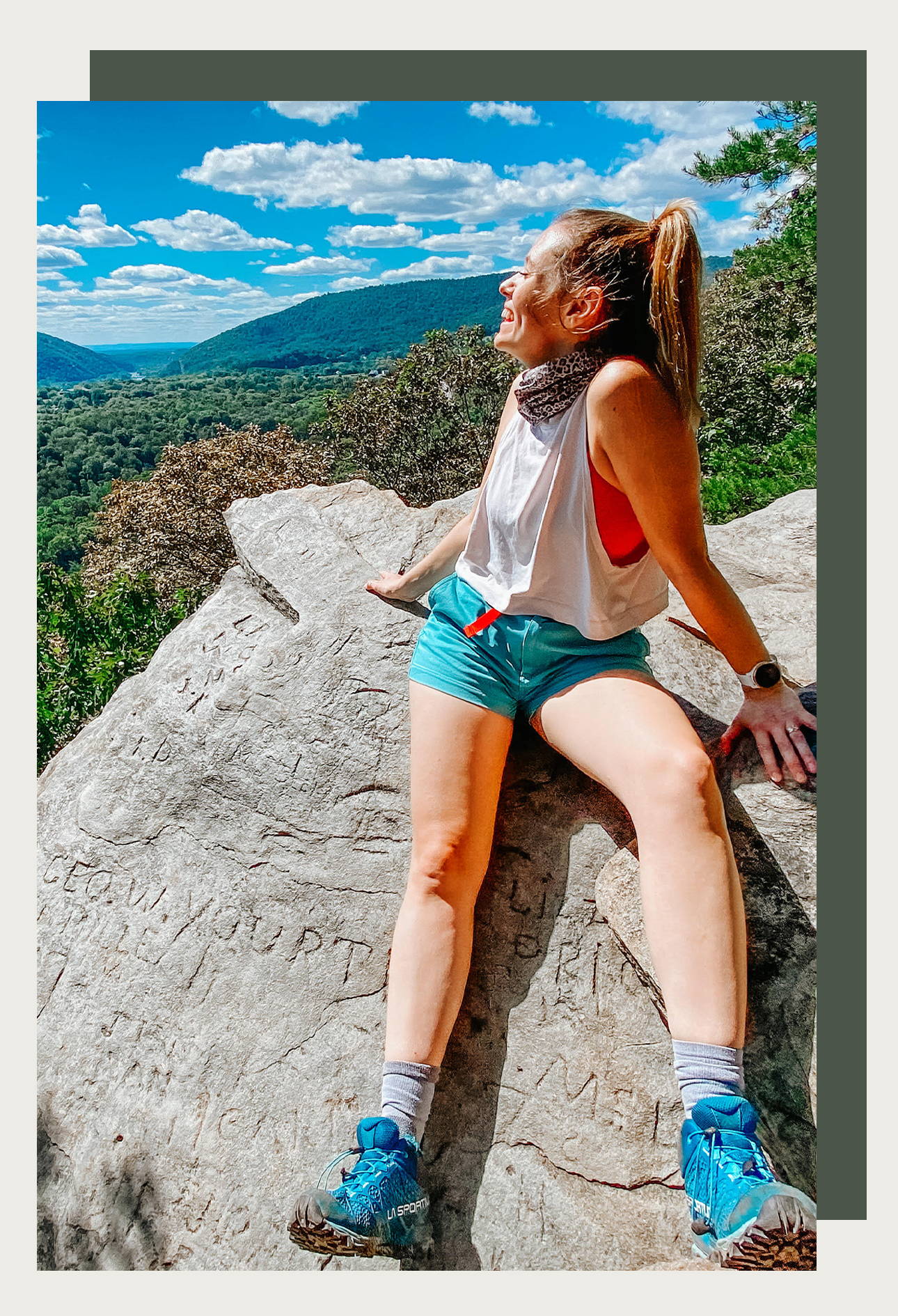 I'm Kata Joy! When I'm not working as a labor and delivery nurse, I spend my days adventuring in the Appalachian mountains, baking, or creating fiber art. I'm on a mission to prove that being outdoorsy is for everyone! I love being a part of the Wander Women community because it gives me inspiration of new adventures as well as ways to give back!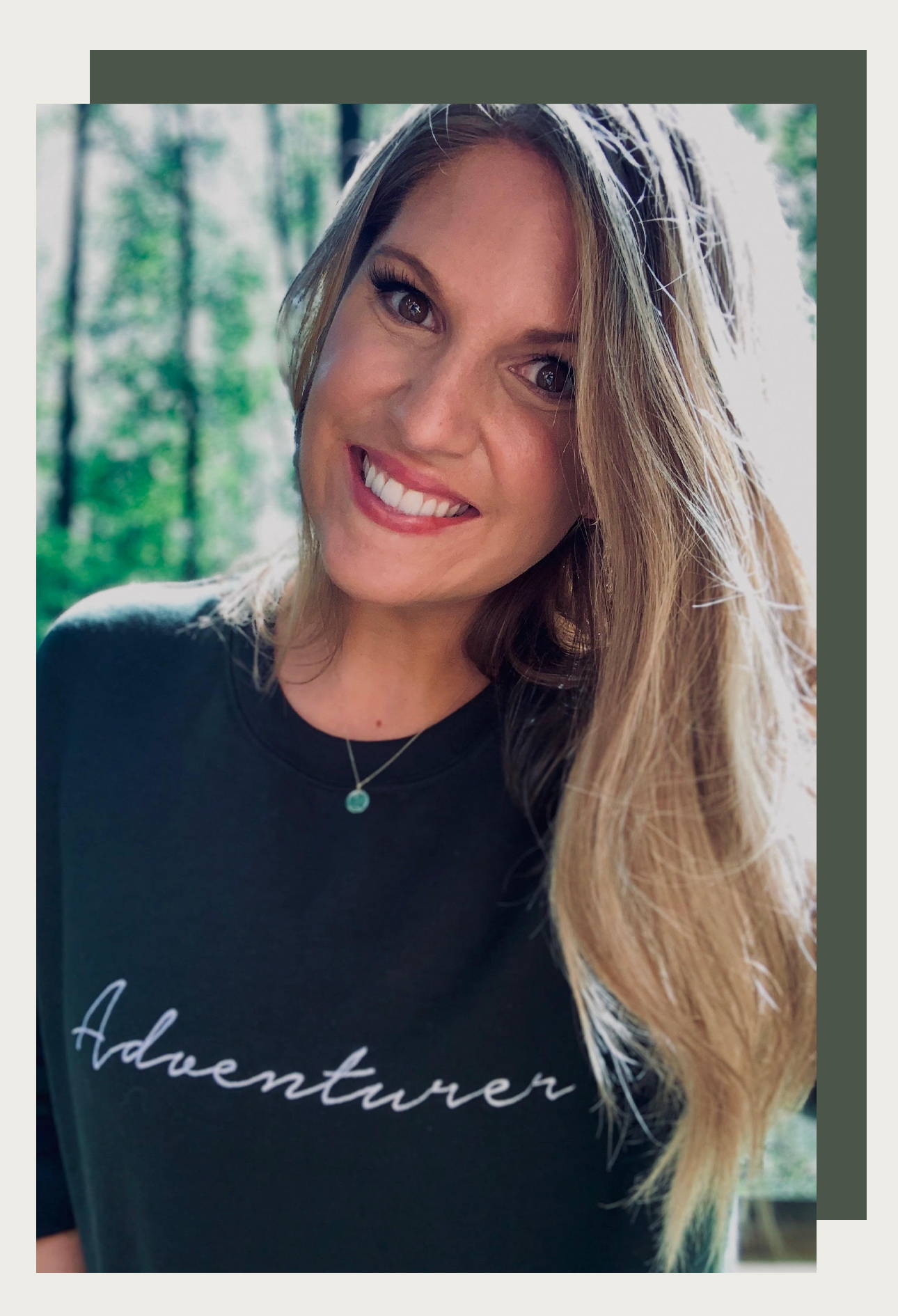 Former indoor girl here! While I love a city vibe, the mountains are where I find my peace. I travel in an Airstream with my husband and 3 daughters and hope our adventures teach my girls to love nature. Wondery's mission encompasses every goal I have for my own family and I am proud to be a Wander Woman! Ladies, let's get out there together!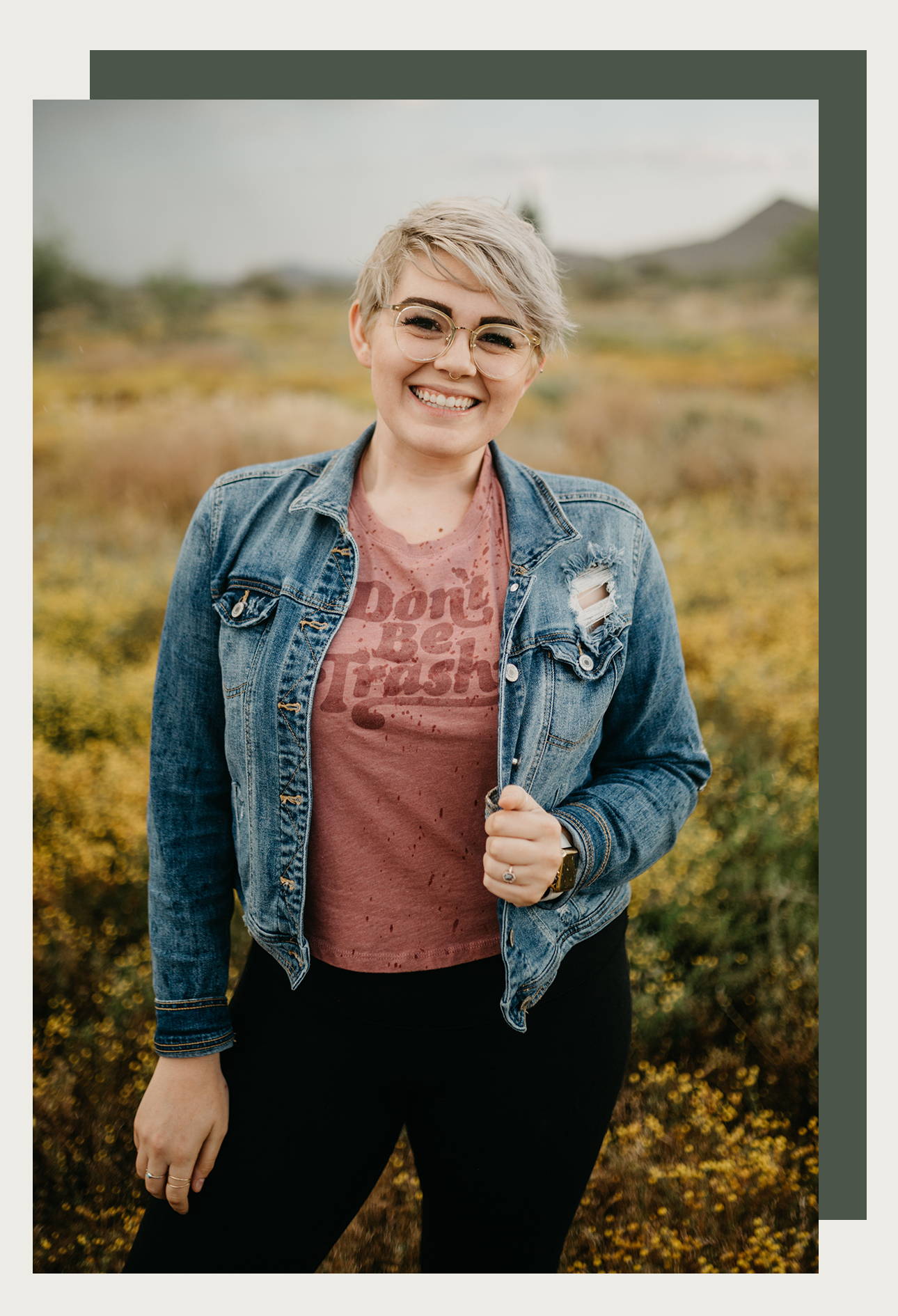 Hey there! My name is Kirstin, and I live in Phoenix, Arizona. I love spending all my time outside, and do it as often as I can whether it's hiking, backpacking, or paddle boarding! I'm currently working towards becoming an environmental biologist, and am a huge advocate for Leave No Trace. So excited to be a Wander Woman!
PNW born and raised, I'm a lover of summer and winter. During winter, I spend my time snowboarding. In the summertime, I spend my time dirt-bagging it in my backpacking tent! Being a flight attendant, I love to travel. Over the last several years I've been on some crazy adventures. But, the best part about traveling is the people that you meet along the way.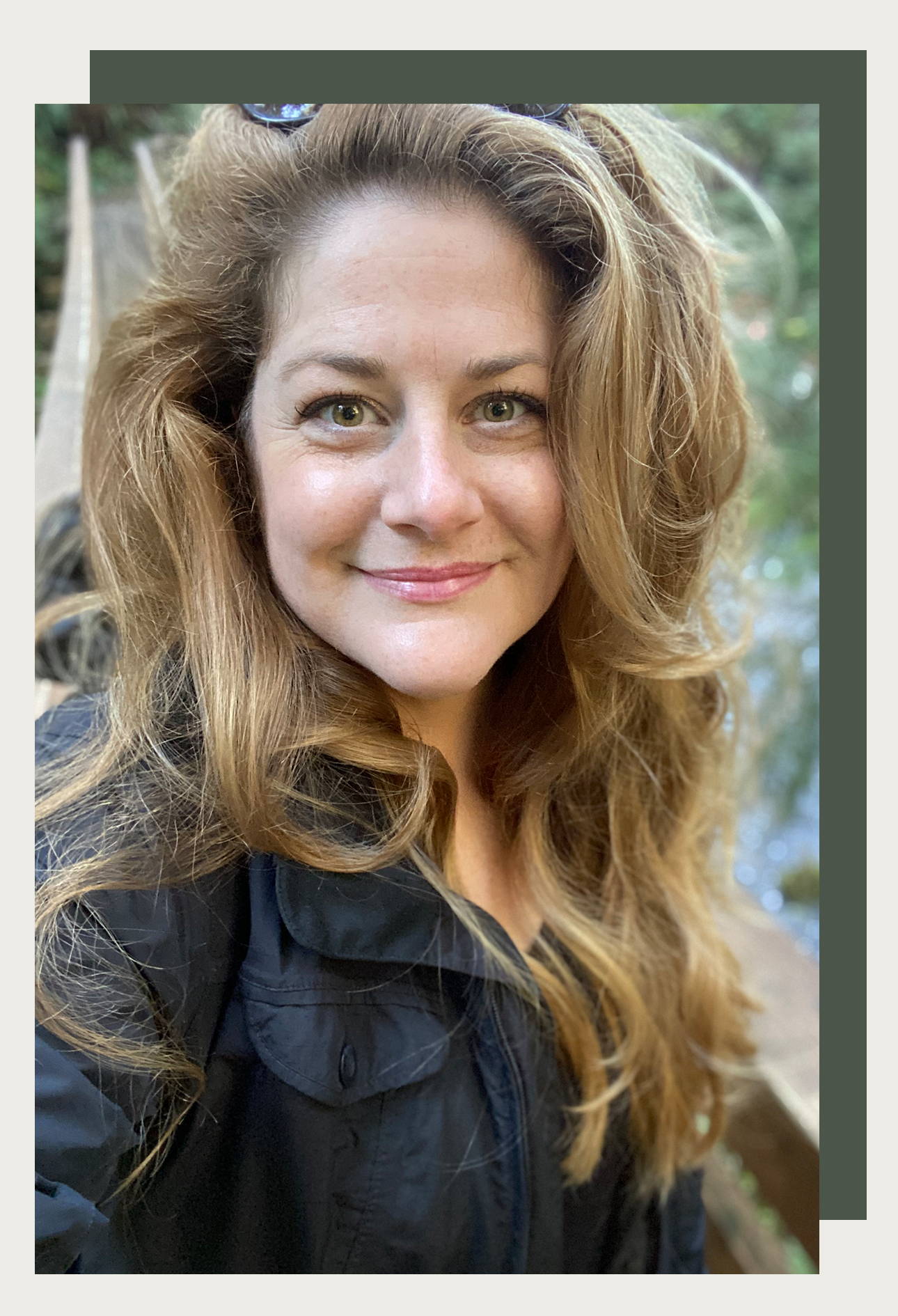 Born and raised in Arizona, I have a deep love of my home state! When I'm not working, you'll find me hiking, swinging in a hammock or paddling a kayak. I'm always searching for the next perfect camping spot! I'm a Wander Woman because I love how Wondery empowers women to get out and experience all the places this amazing world has to offer.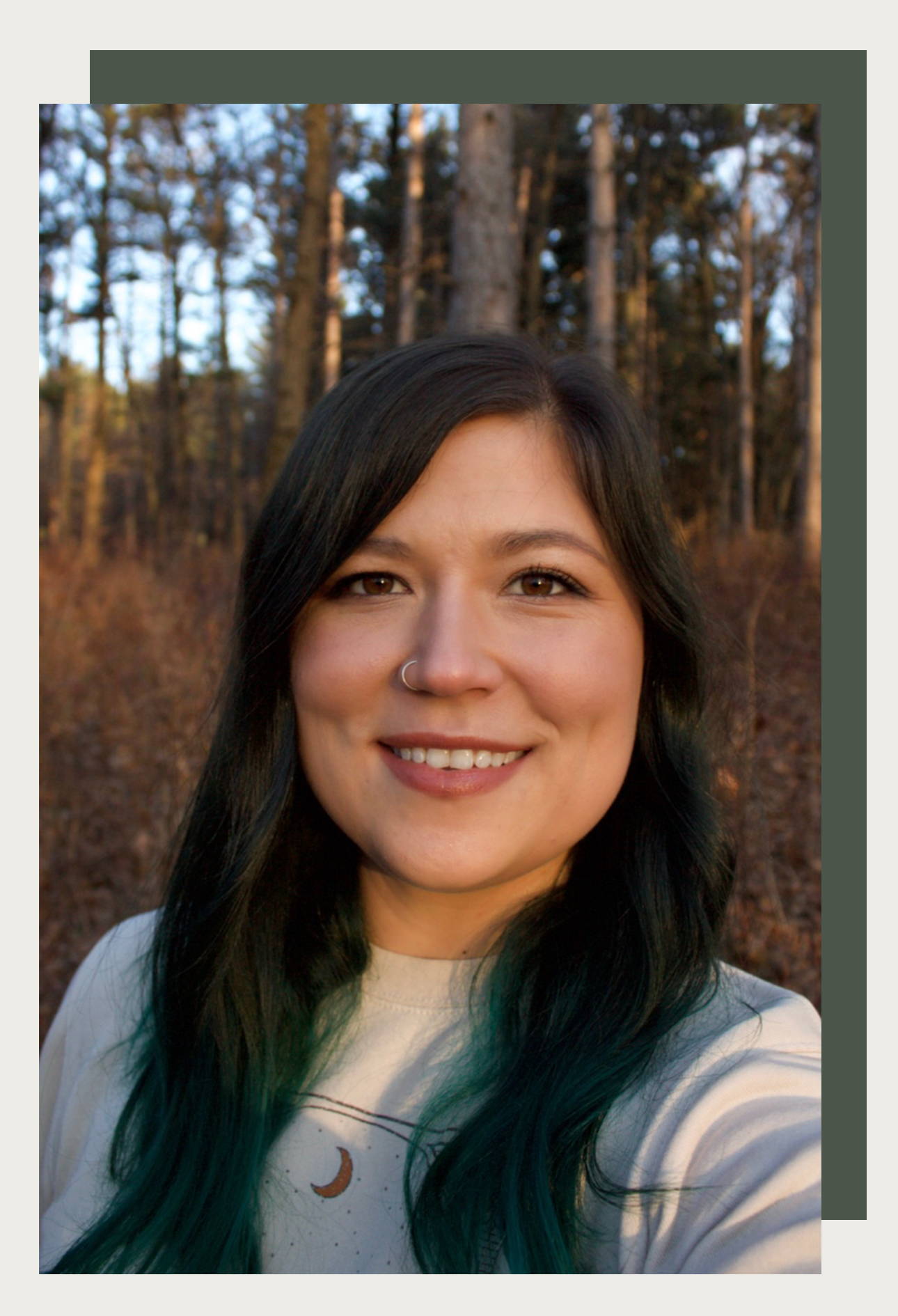 Hi, I'm Lisa, and I love the outdoors! I work in public health research, but in my free time, you can find me outside. I am a Wander Woman because I believe the outdoors should be for everyone! I believe in creating strong and welcoming communities where women can safely try new things without judgement. I love that Wondery's mission aligns with that!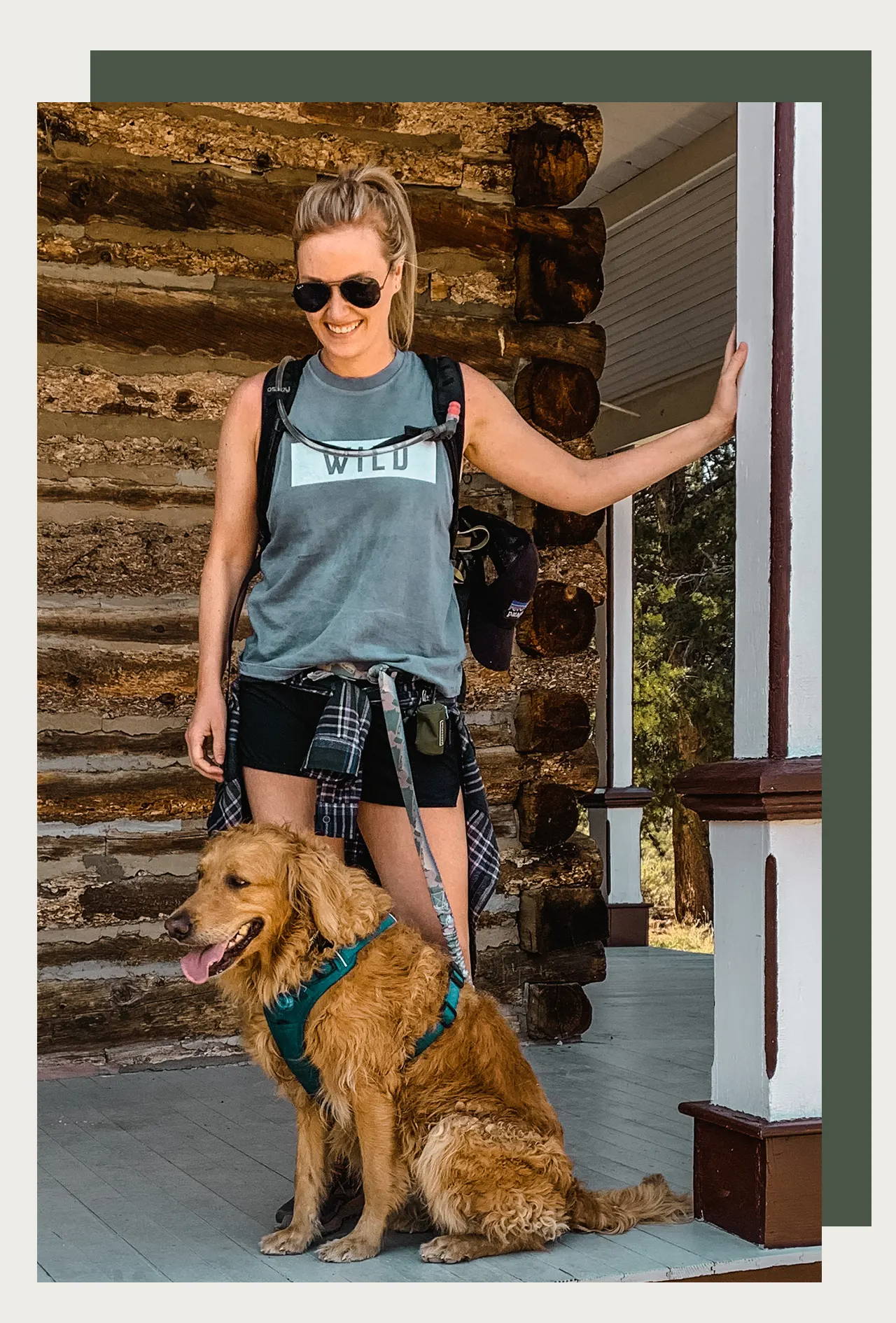 Hi I'm Megan! My soul lives in the mountains. From skiing to camping to mountain summits...the great outdoors is where I feel at home. I love that Wondery is helping to get more ladies to opt outside...it's not just a mans wilderness, so ladies get out there!!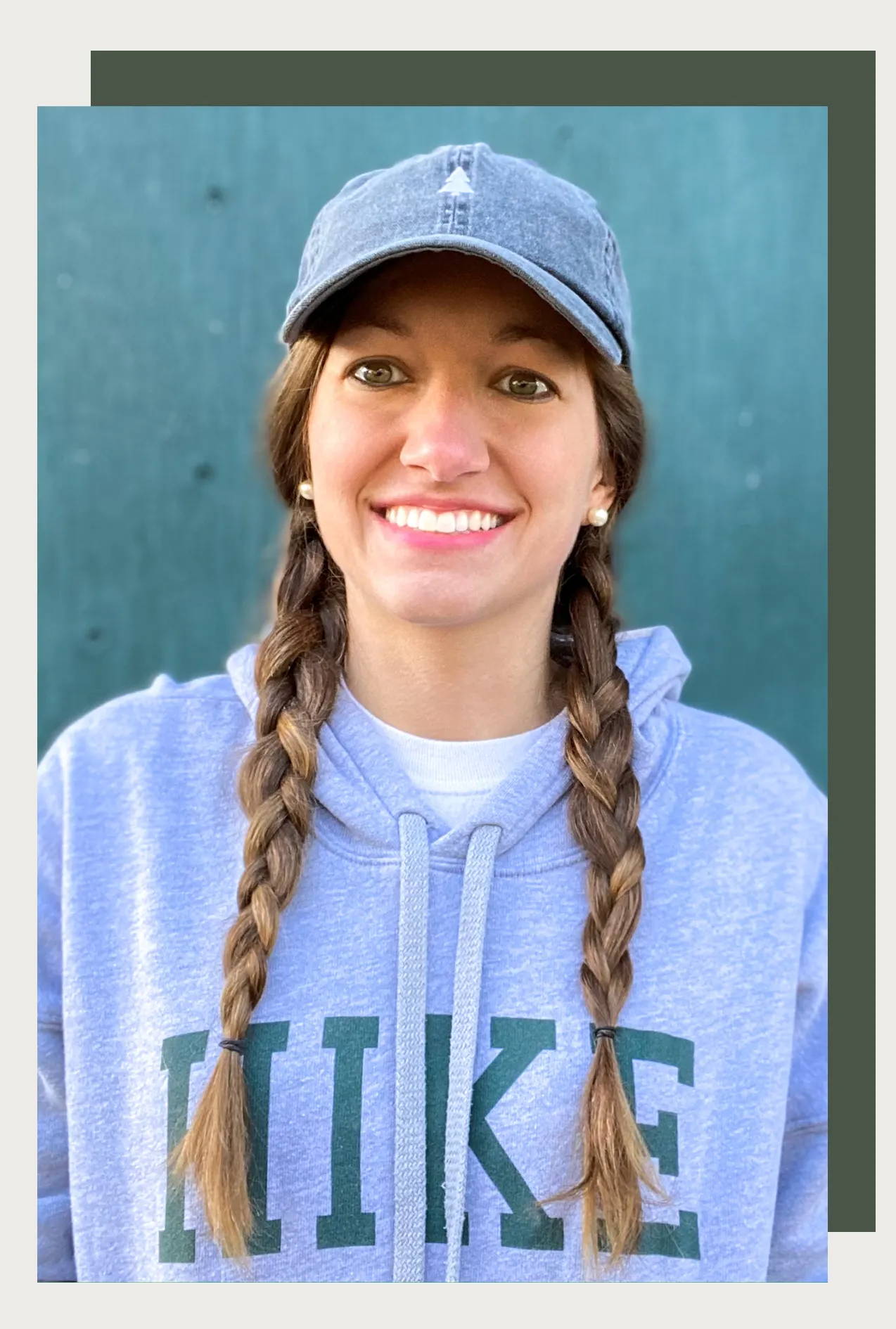 I'm Paige & I enjoy exploring locally in SE Minnesota with my two labrador retrievers & my husband. When I am not outdoors exploring, my husband & I can be found in the shop renovating our vintage Scamp camper—we are hoping to have it ready by spring! I am proud to be a Wander Women because of Wondery's mission to empower women in the outdoors!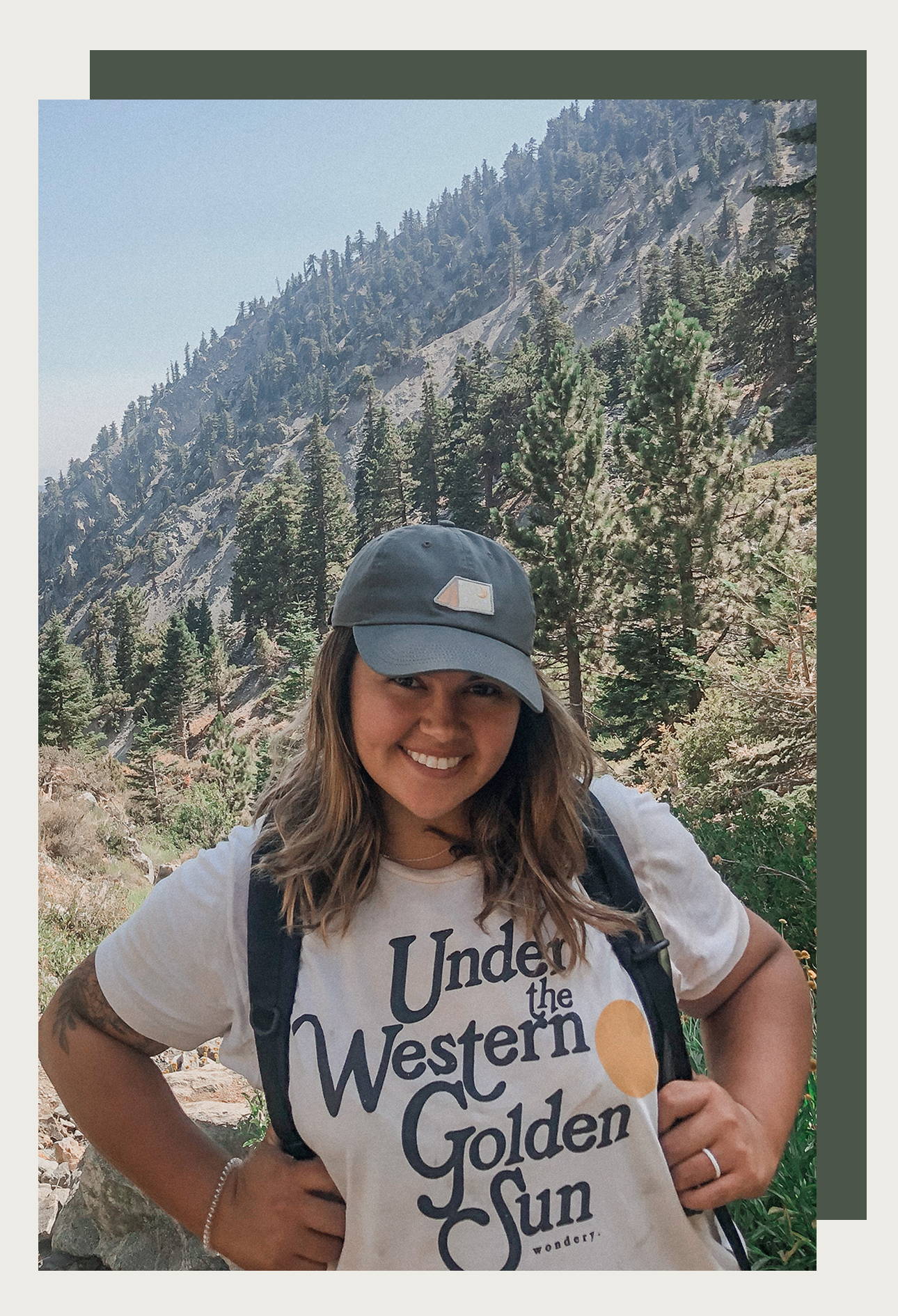 Sami here! I'm a left-handed artist, adventurer, camper and hiker. I'm wildly passionate about the outdoors and planning my next adventure to explore everything the world has to offer. I'm a Wander Woman because empowering women to get outdoors is super important to me. I love Wondery's mission to liberate women in the outdoors and I hope to lead by example and do the same!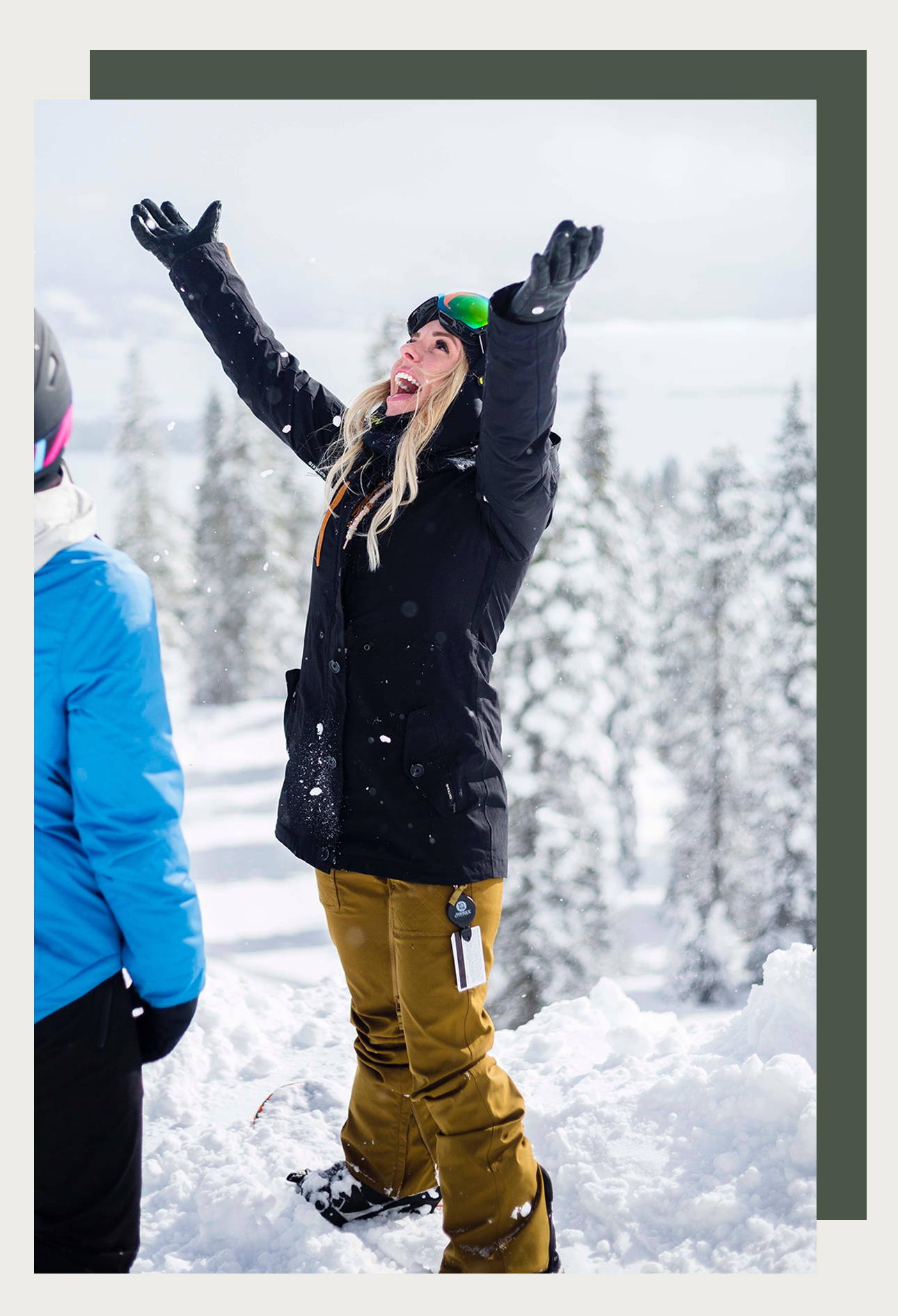 Hi! I'm Sarah and I'm a wander woman from Boise, ID! I was born and raised in the PNW - surrounded by mountains, rivers and lakes. I'm an adventure seeker, coffee snob & sunset lover. I love the outdoors - especially snowboarding all winter long and hiking during the other seasons! There's nothing better than powder days, Idaho hot springs and climbing mountains to catch incredible views.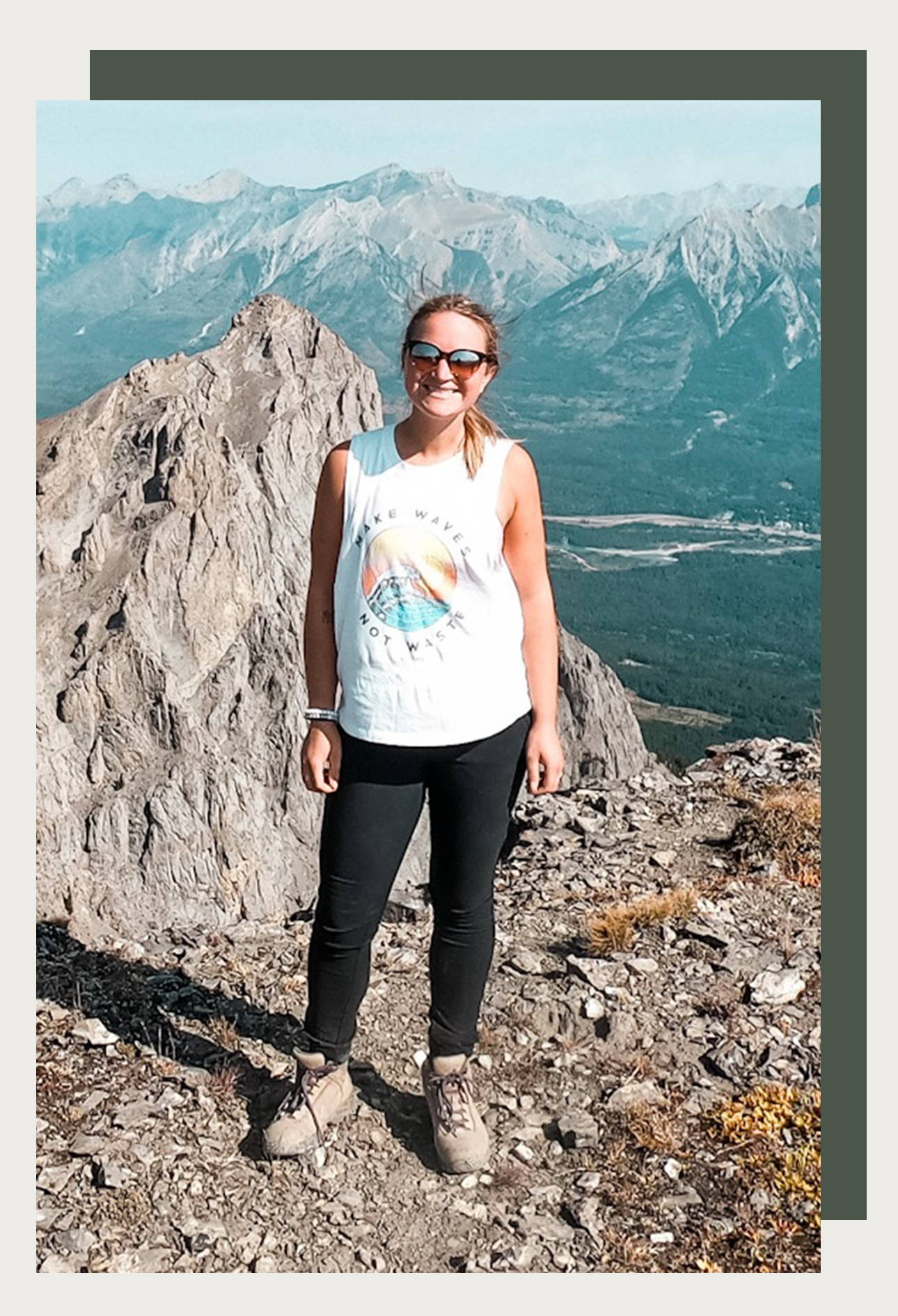 I'm Stephanie! My husband, two doggos and I live a life of adventure close to the Candian Rockies. I spend most weekends hiking, camping, and getting outside in the wilderness. I'm a Wander Woman, because I'm passionate about environmental care and making the outdoors inclusive. Women can find strength in the outdoors just as men have. I love to share that empowerment with others!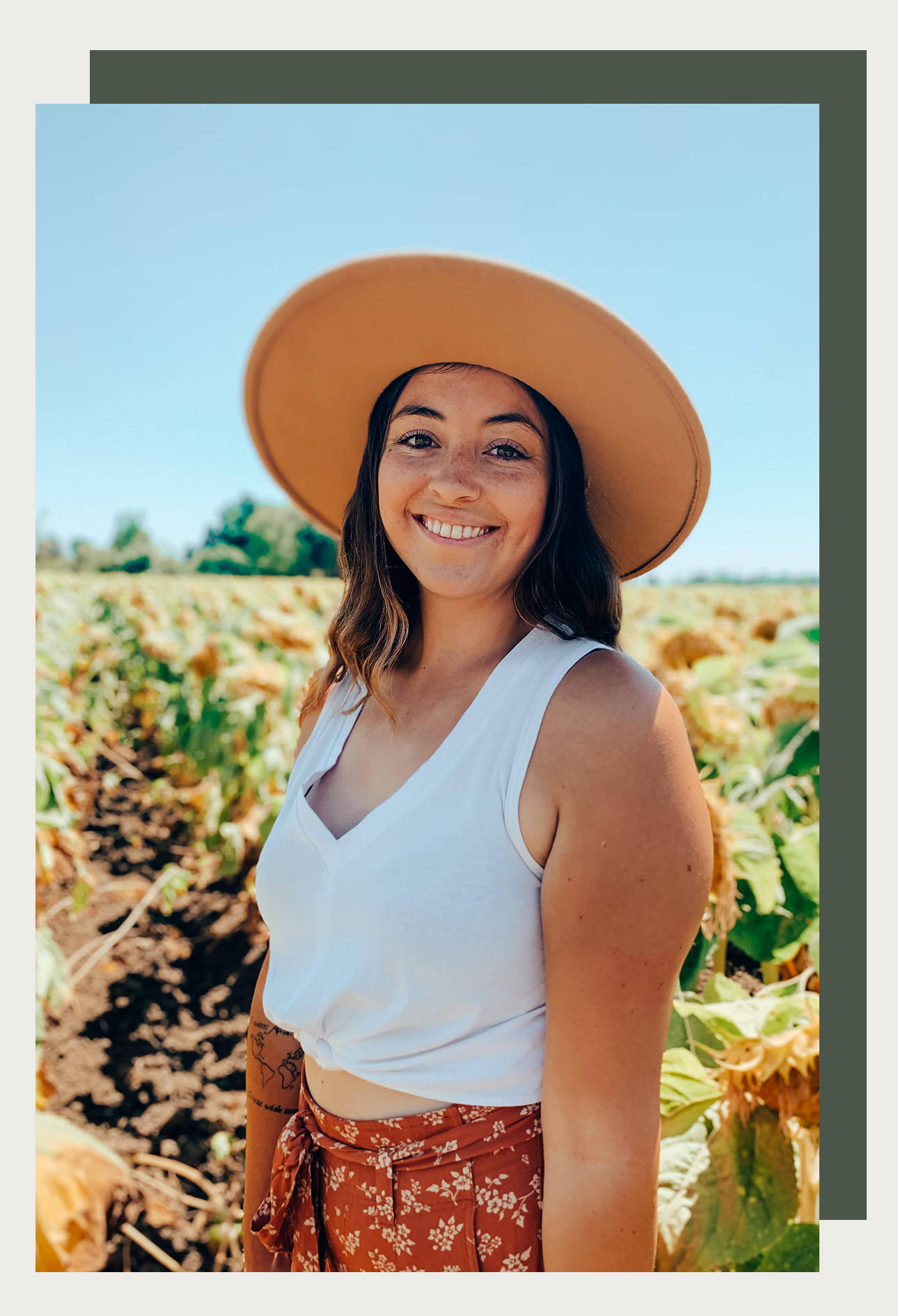 I'm Tori, a physical therapy student from California who thinks life is one great adventure! I love to help others plan their own great adventures with my travel planning business! Getting outdoors to hike, camp, kayak, or hang with friends & family makes me so excited to be a Wander Womxn! I can't wait to encourage women to get outdoors!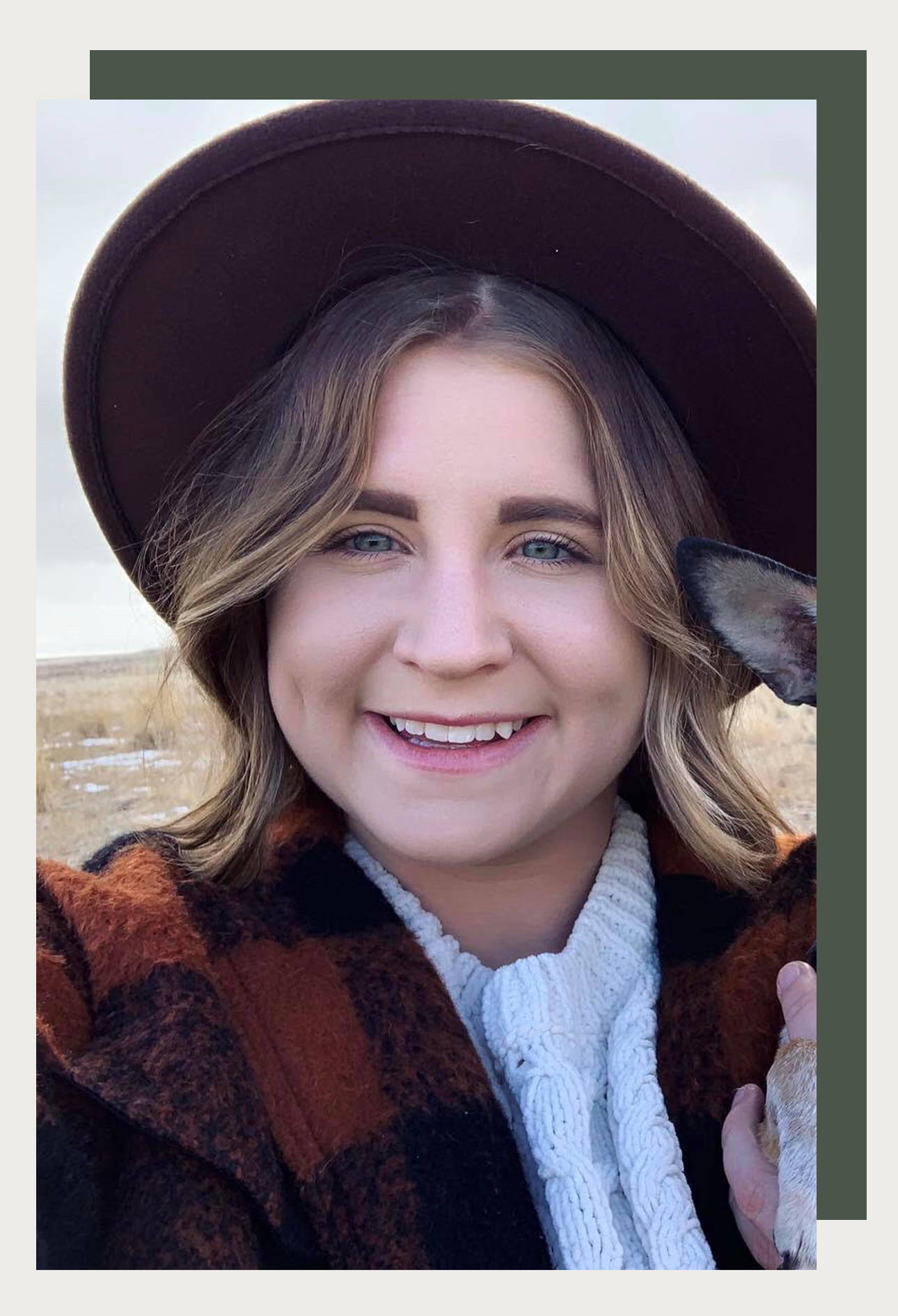 Hey there, I'm Victoria & this is Princeton! We just relocated out west to Utah with my significant other! Some of my favorite outdoor activities are hiking, paddle boarding, golfing and taking landscape photography. I love traveling to experience new places, activities, and cuisines! As a female who played in men's lacrosse for 4 years, I became a Wonder Woman to empower women to conquer mountains!